KENNETHMONT DOMINIE RETIRES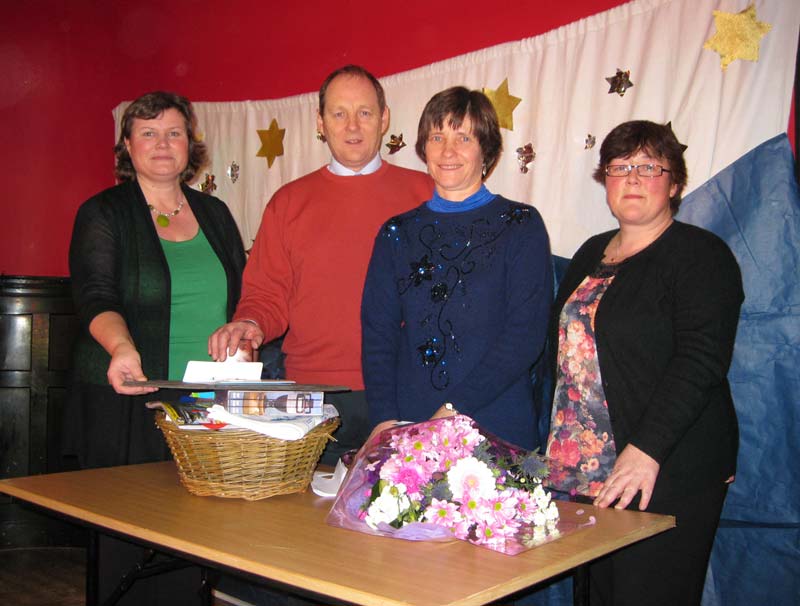 Lynne Scott, Mr and Mrs Allan and Elaine Dickson
Mr Allan being presented with the gift basket by Lynne Scott and Elaine Dickson from the School Partnership.
Mrs Allan received a bouquet of flowers.
Having served the local community as Dominie of Kennethmont School for 28 years Andrew Allan has decided to retire
when school breaks up for Christmas. Mr Allan came to Kennethmont from Dufftown in October 1982.
Following the School Show in the Rannes Hall on Wednesday evening Mr Allan was presented with a willow basket
containing a collection of items linked to his own personal interests and his time at Kennethmont School.
A fund was established to honour Mr Allan's service and he will receive a specially commissioned painting
and vouchers for golfing items in the New Year. He also received a sizeable sum of money from the
proceeds of the collection.


BEST WISHES FOR A LONG AND HAPPY RETIREMENT