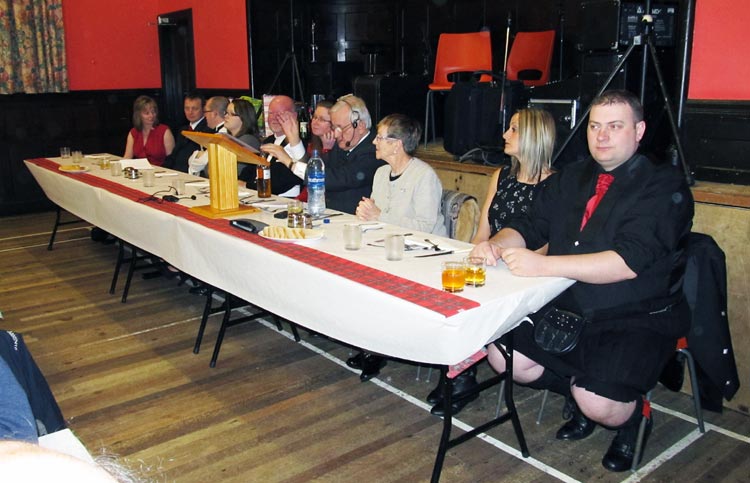 The Top Table
Chairman John Mack, centre, officiated during the evening.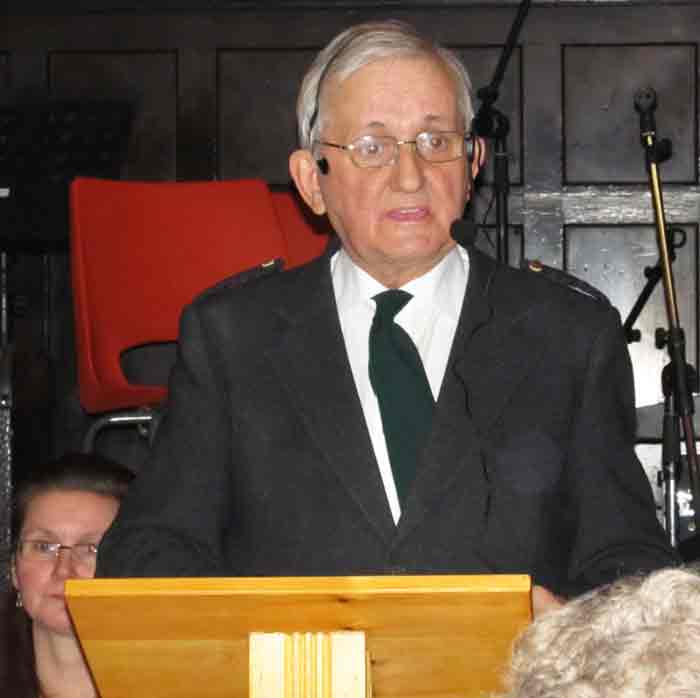 Chairman - John Mack, Premnay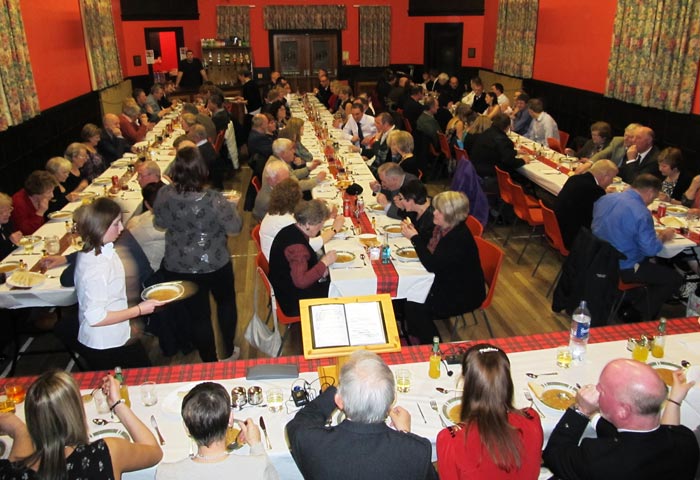 The soup course being served

| | |
| --- | --- |
| Piper, Nicole Grant | Chef, Wullie Reid |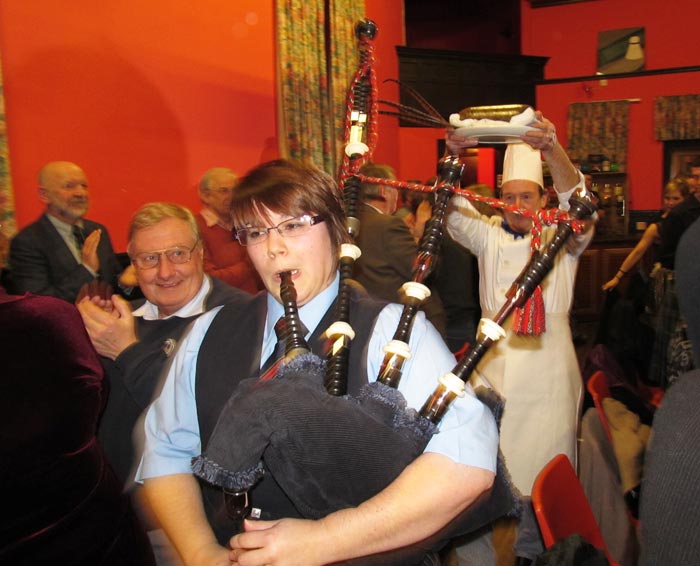 The Haggis, carried by Wullie Reid, is piped in by Nicole Grant, both Kennethmont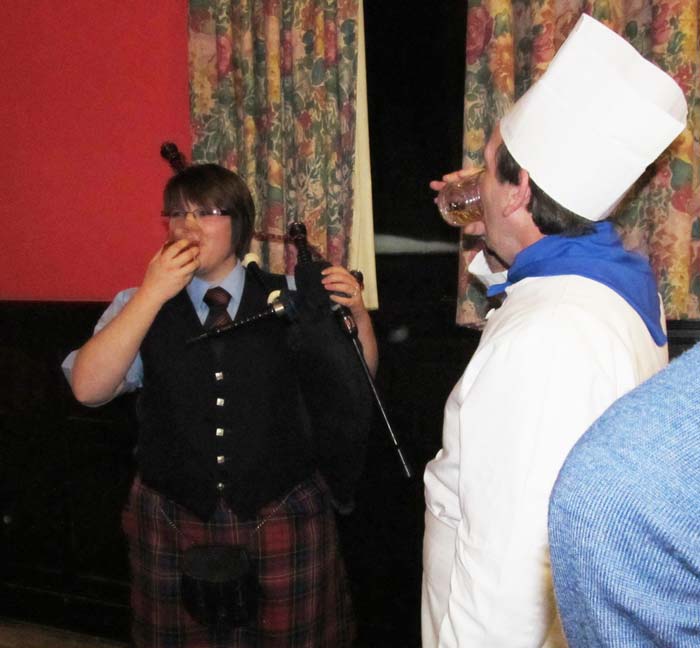 The Piper and Chef enjoy their customary dram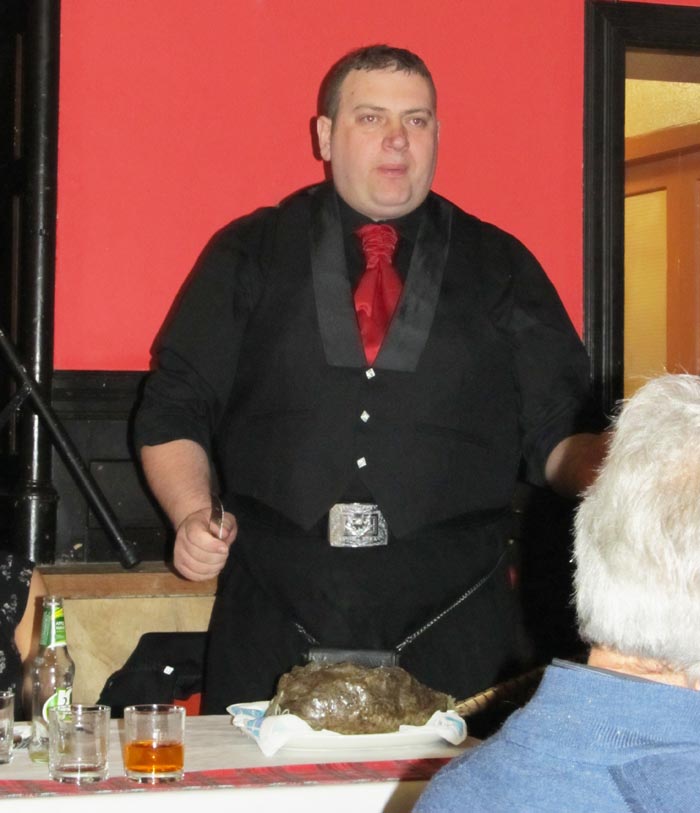 Blair Duffton addressing the Haggis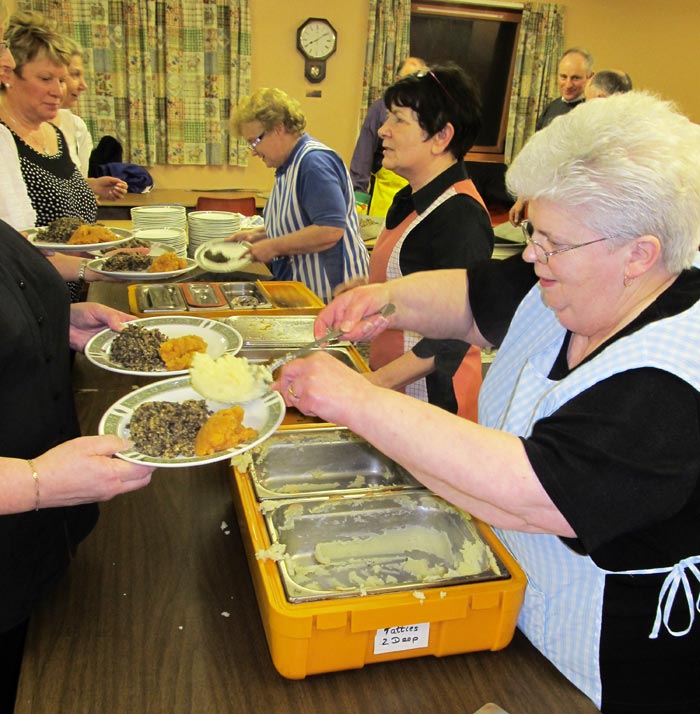 The main meal being served up by Brenda, Wilma and Elizabeth Henderson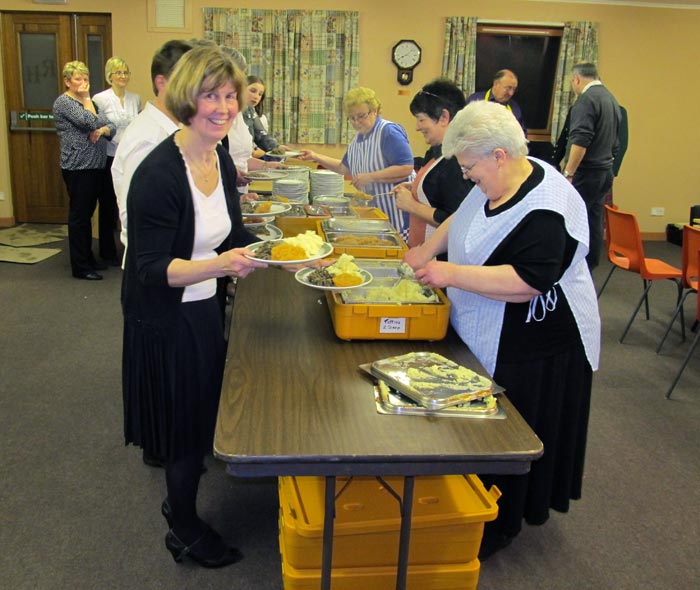 Shona Grant helps to serve the meal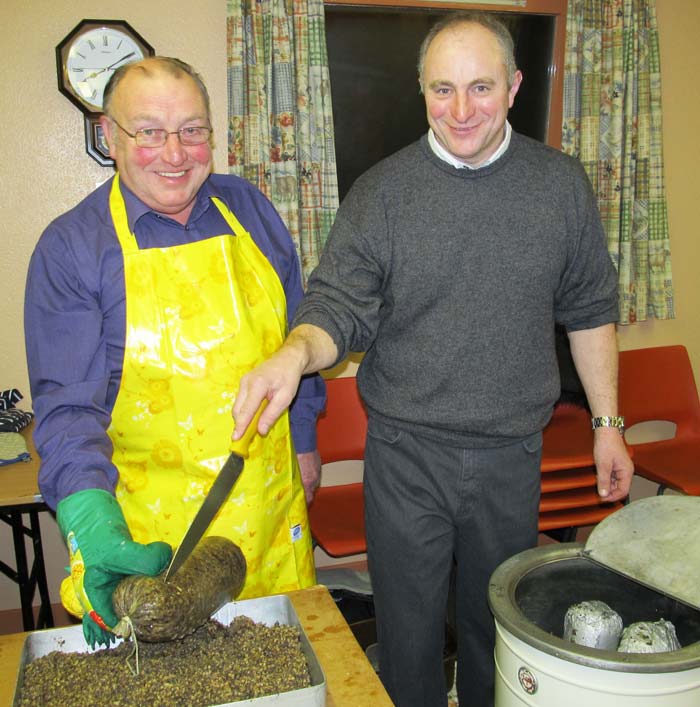 Andy Henderson and Steve Gordon got the haggis ready for serving up.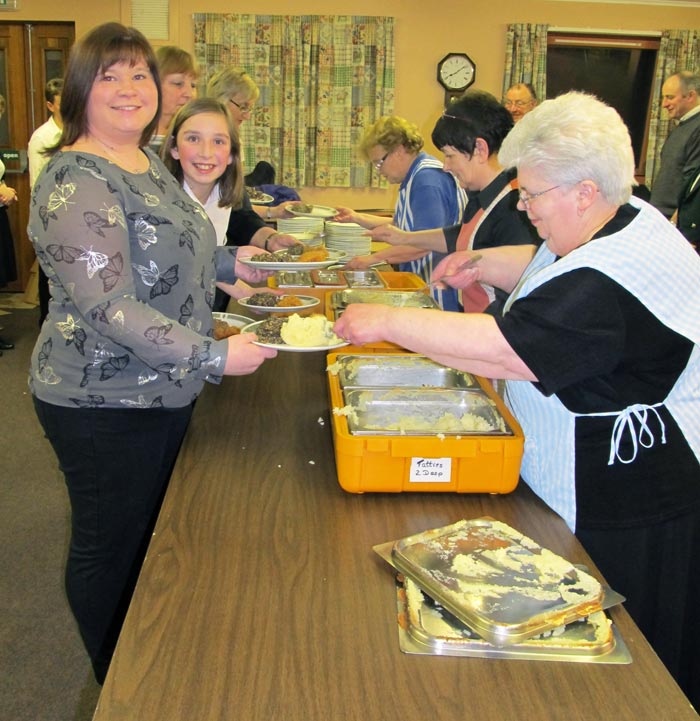 Steaming hot Haggis, Neeps and Tatties about to be served out by Sarah Shanks and Chelsi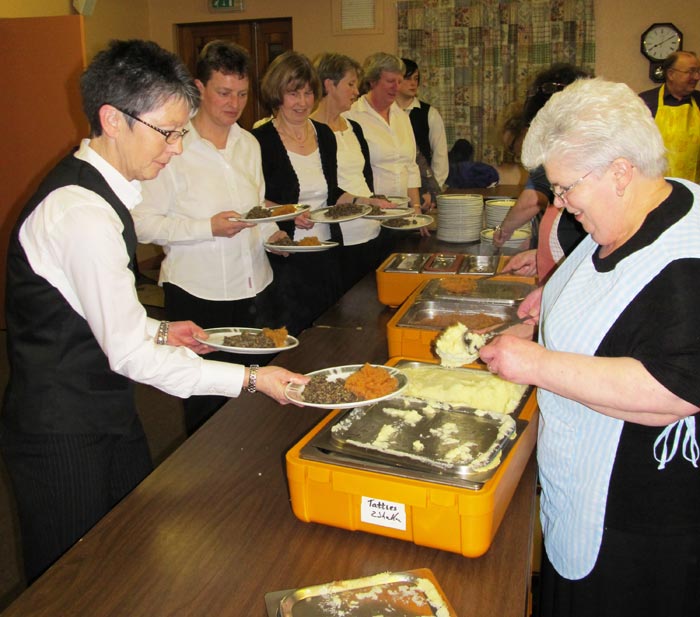 Holly passes along the line of " hamely fare"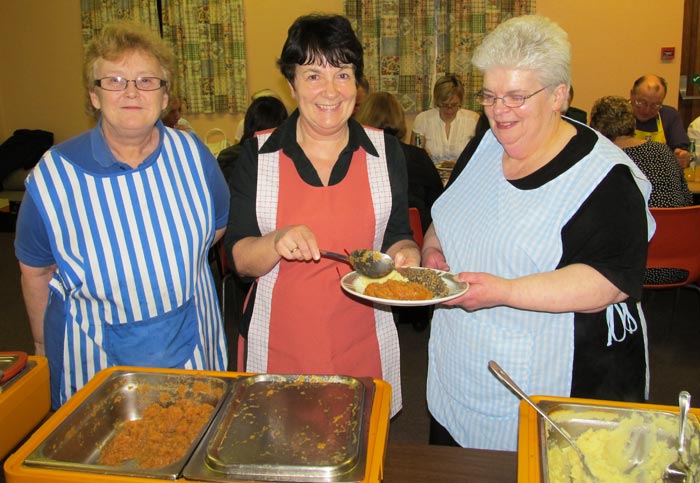 Brenda, Wlma and Elizabeth with the final helping of the night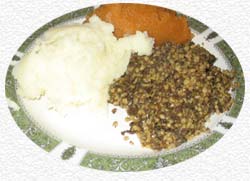 Haggis, Neeps and Tatties

" What though on hamely fare we dine,
Wear hodden grey, an' a that;
Gie fools their silks, and knaves their wine;
A man's a man for a' that "
A selection of home made trifles were served up for dessert .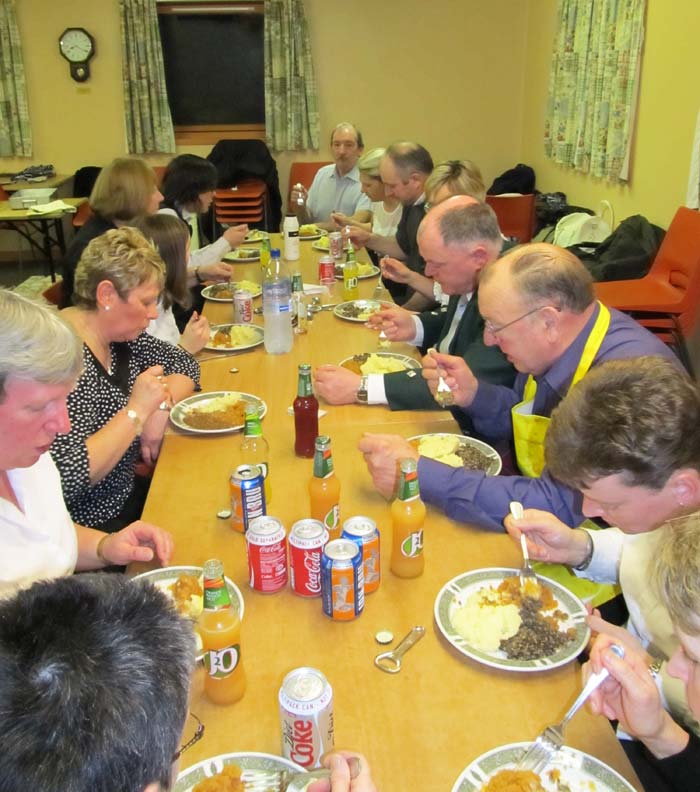 The serving staff enjoy their meal and rest their feet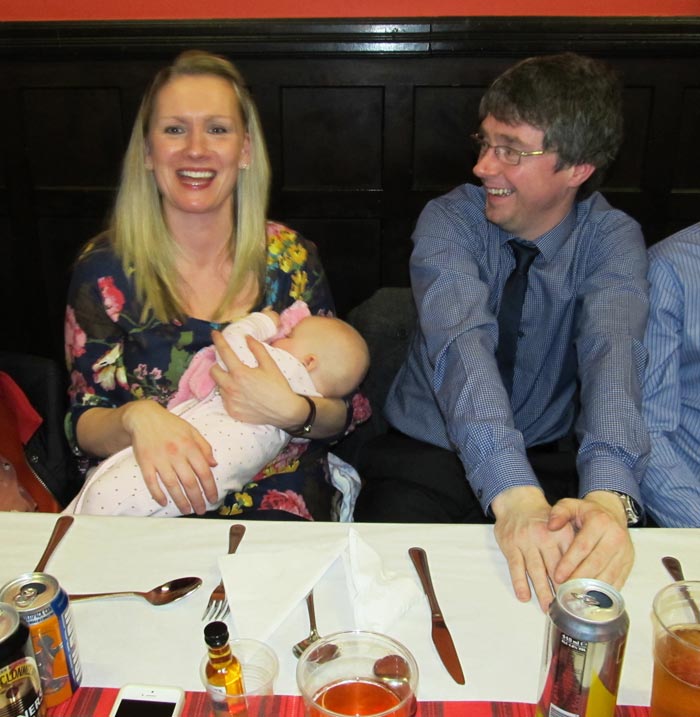 Kennethmont Burns Supper attracts all ages, this year from four months to nearly ninety

Molly Christie with parents Jodie and Duncan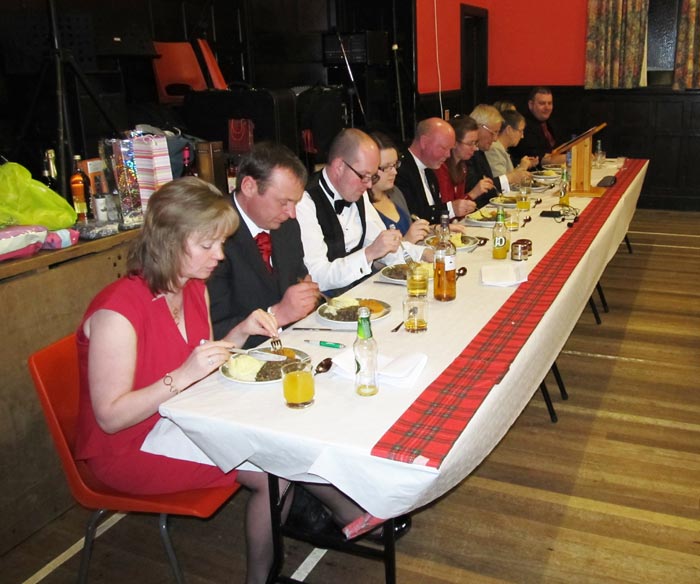 The top table group enjoy their haggis, neeps and tatties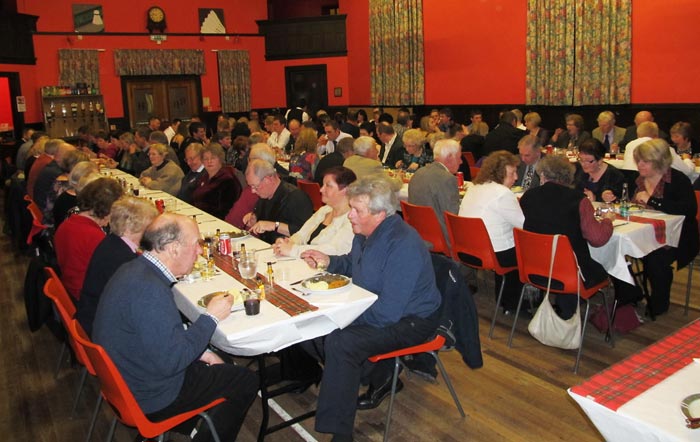 A section of the company.