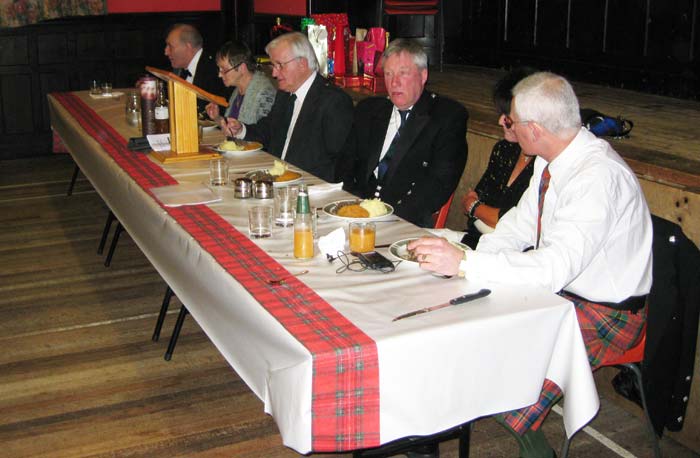 The Top Table
Chairman John Mack, centre, officiated during the evening.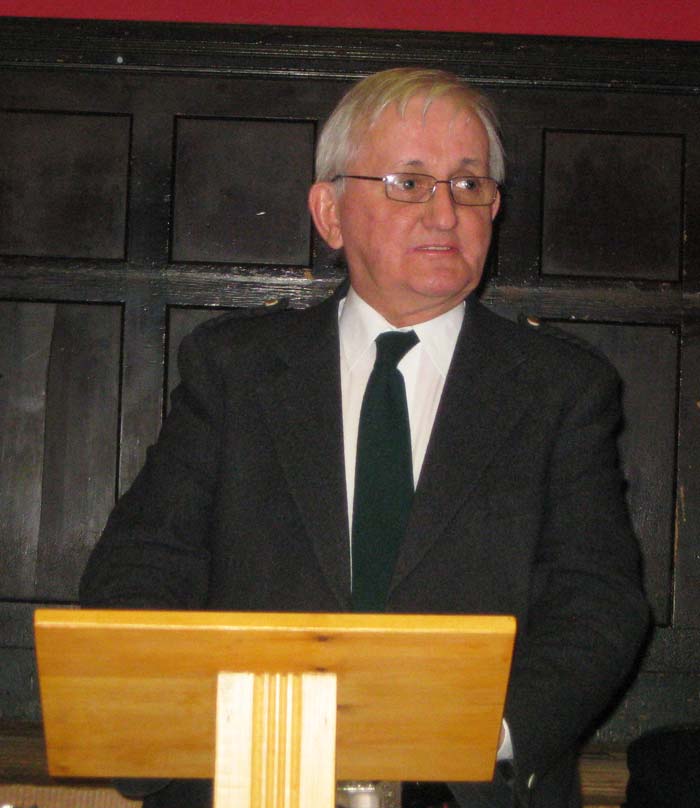 Chairman - John Mack, Premnay

| | |
| --- | --- |
| Piper, Nicole Niven | Chef, Wullie Reid |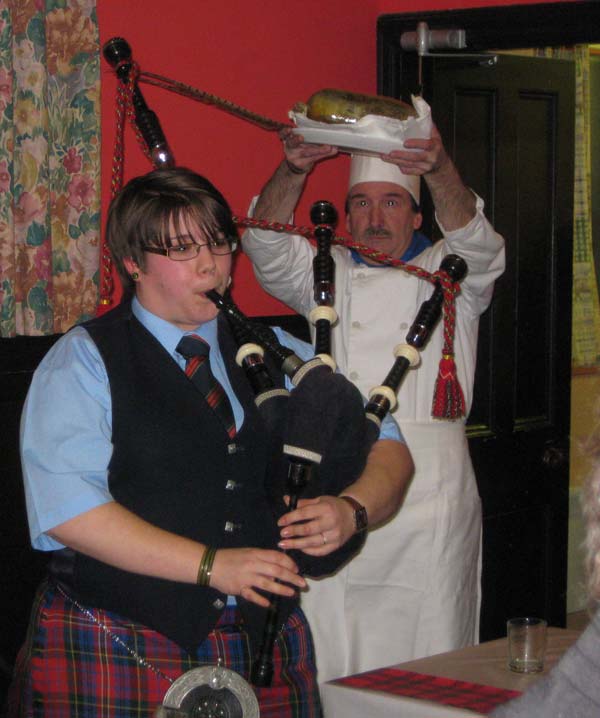 The Haggis, carried by Wullie Reid, is piped in by Nicole Niven, both Kennethmont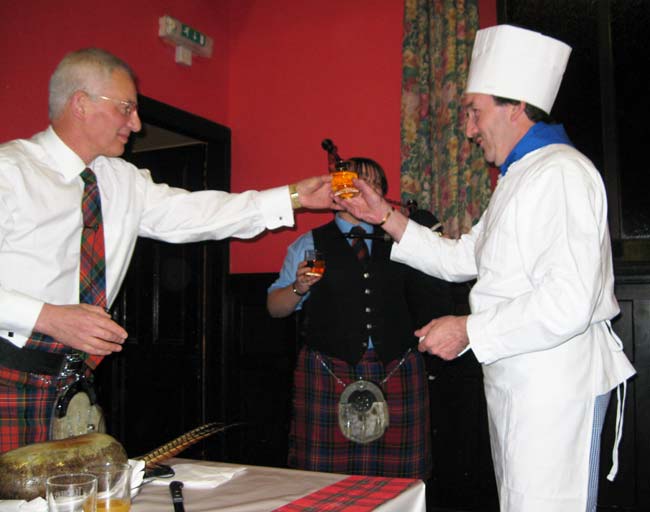 The Piper and Chef receive their " dram " from Alastair McPherson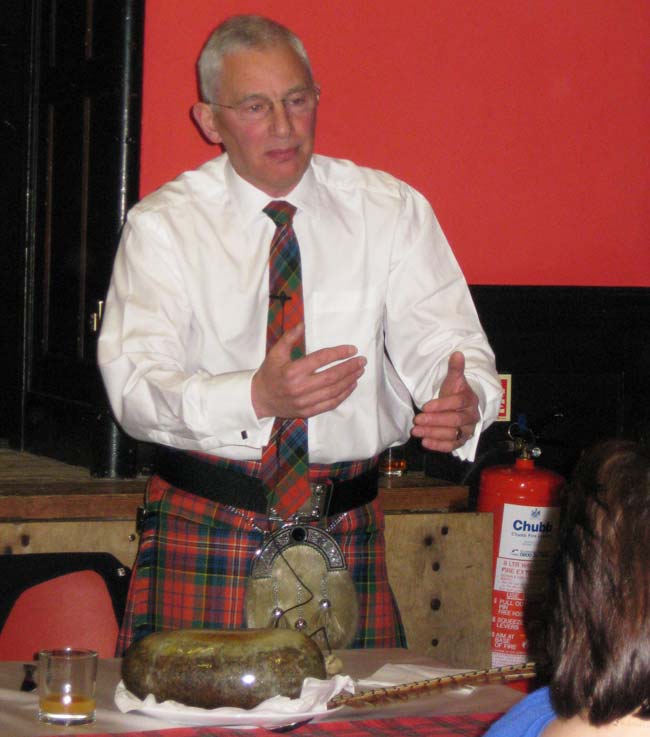 Alastair McPherson, Alford addressing the Haggis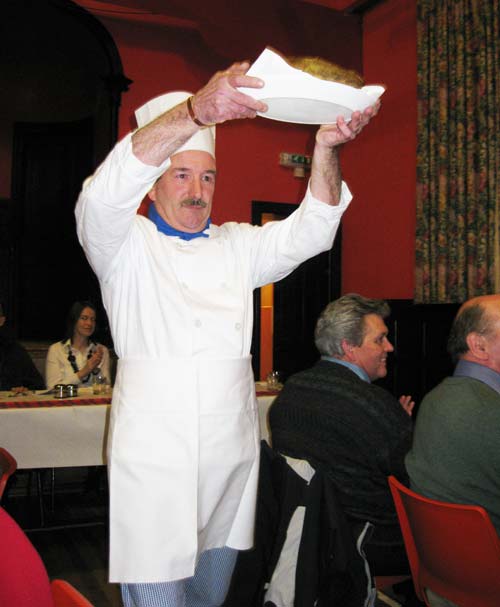 Wullie carries the Haggis away.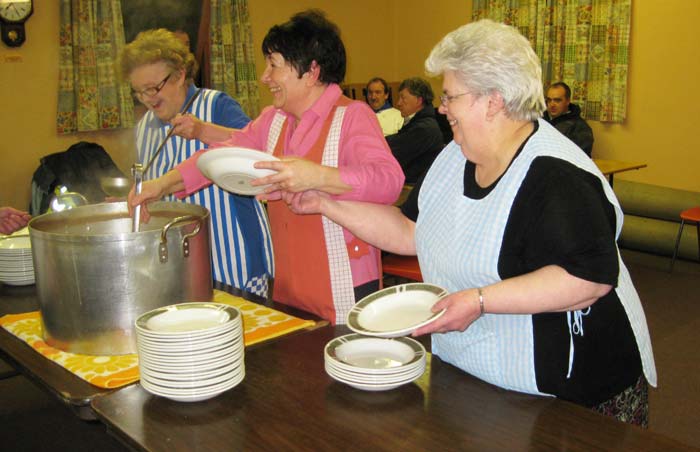 Broth being served up by Brenda, Wilma and Elizabeth Henderson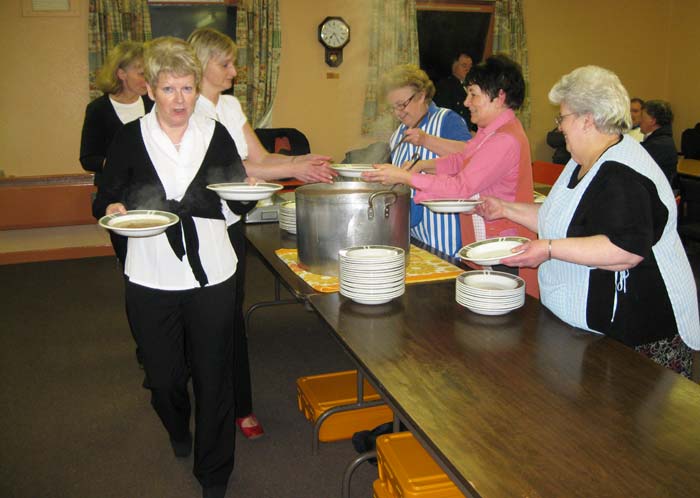 Phyllis Dawson about to serve up piping hot soup while Judith Mitchell has her plates filled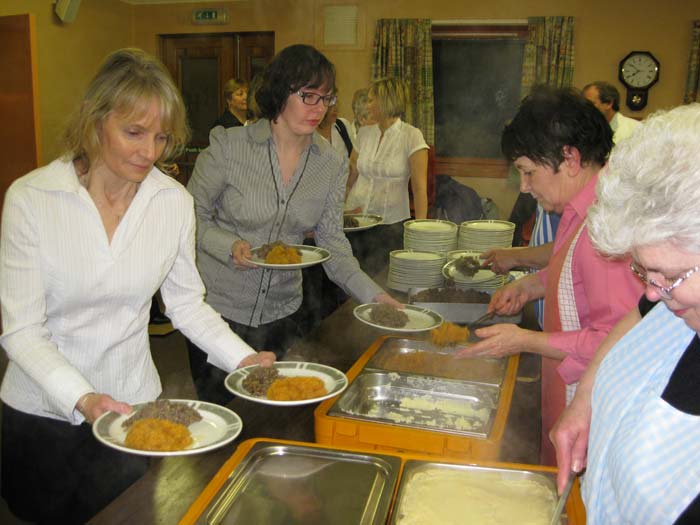 Steaming hot Haggis, Neeps and Tatties about to be served out by Mandy Cowe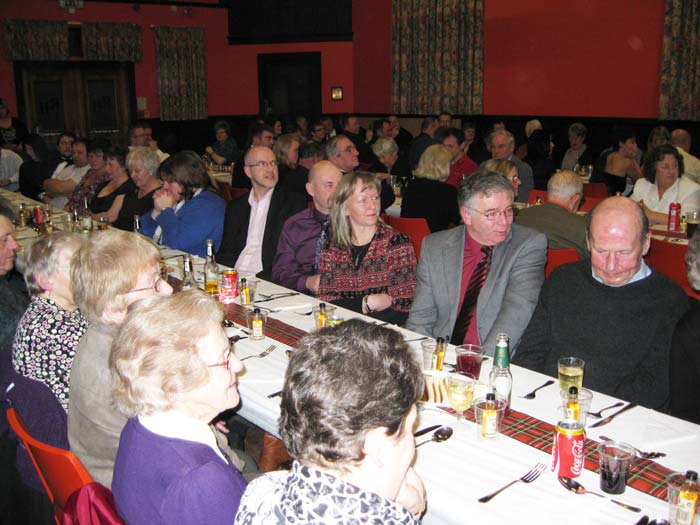 A section of the company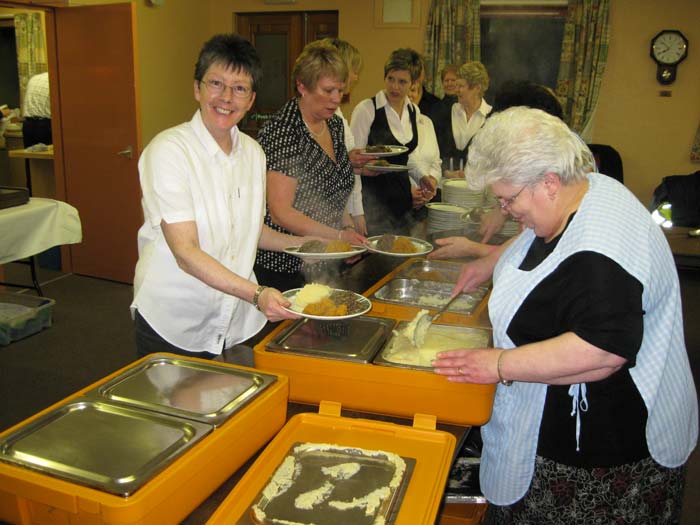 Holly Gill passes along the line of " hamely fare"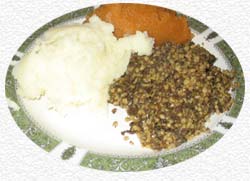 Haggis, Neeps and Tatties

" What though on hamely fare we dine,
Wear hodden grey, an' a that;
Gie fools their silks, and knaves their wine;
A man's a man for a' that "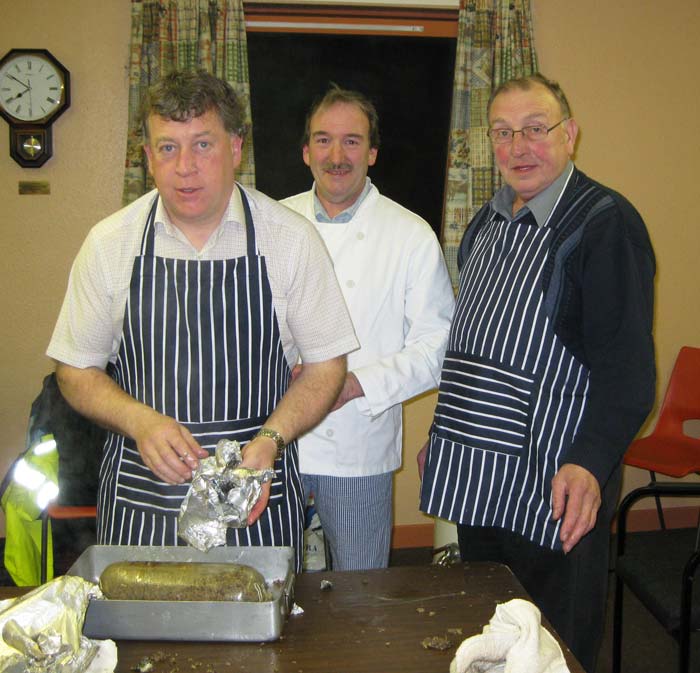 " It's gey het on the fingers ! "
Andy Henderson and Wullie look on as Ian Grant readies the last haggis.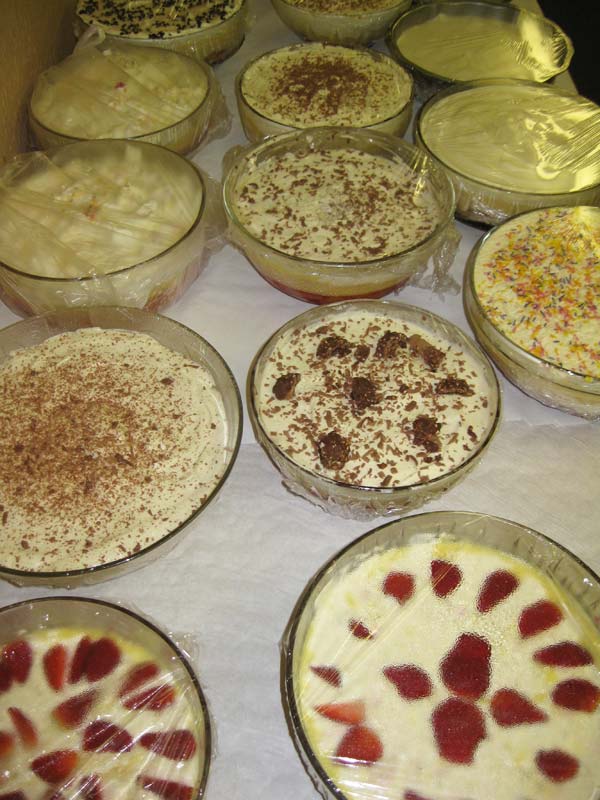 A selection of home made trifles were served up for dessert .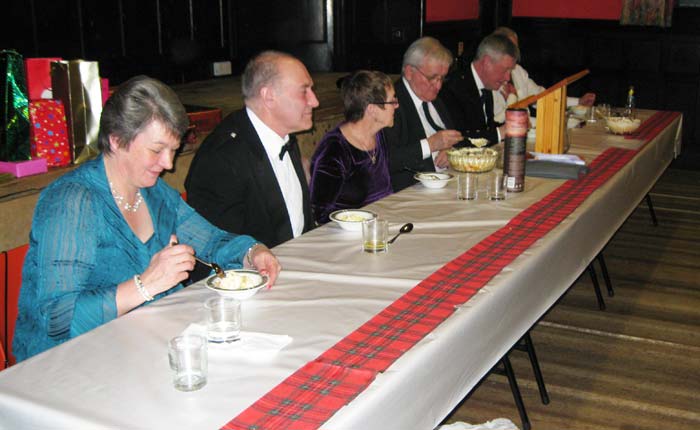 Dessert served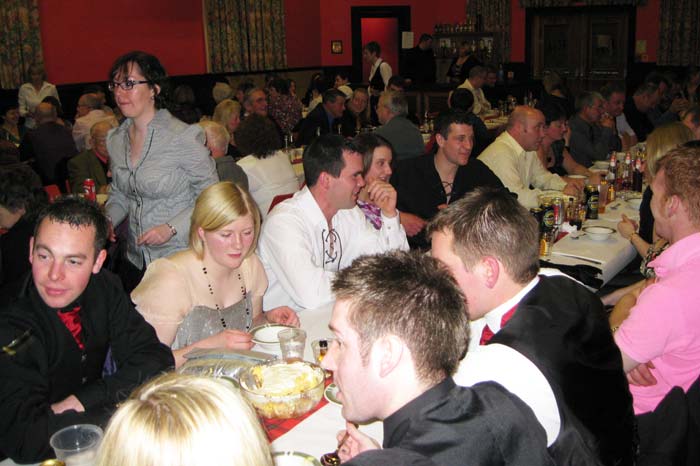 Dessert served