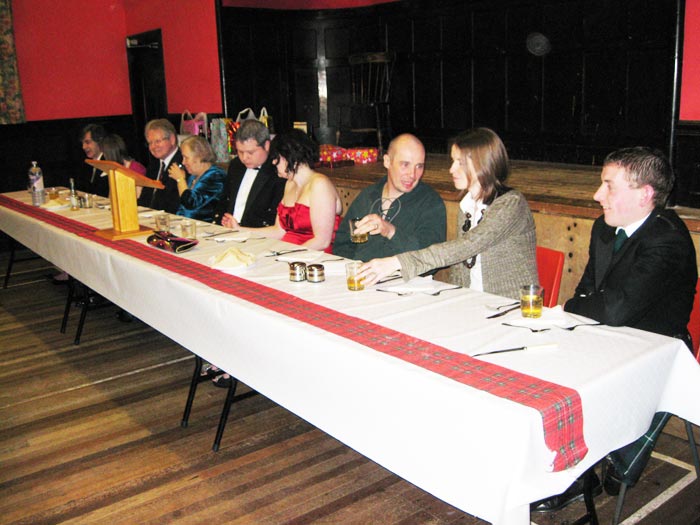 The Top Table
Chairman David Hay, centre, officiated during the evening.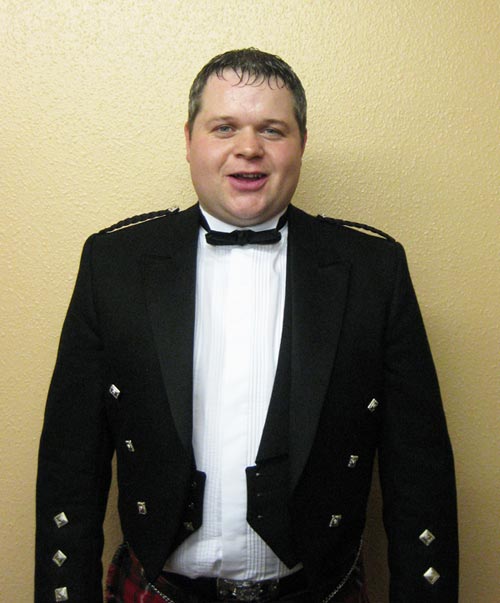 Chairman - David Hay, Insch

| | |
| --- | --- |
| Piper, Nicole Niven | Chef, Wullie Reid |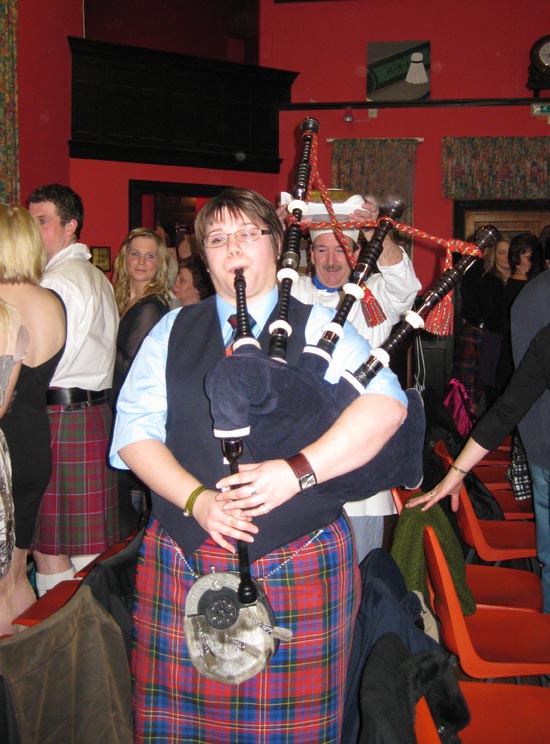 The Haggis, carried by Wullie Reid, is piped in by Nicole Niven, both Kennethmont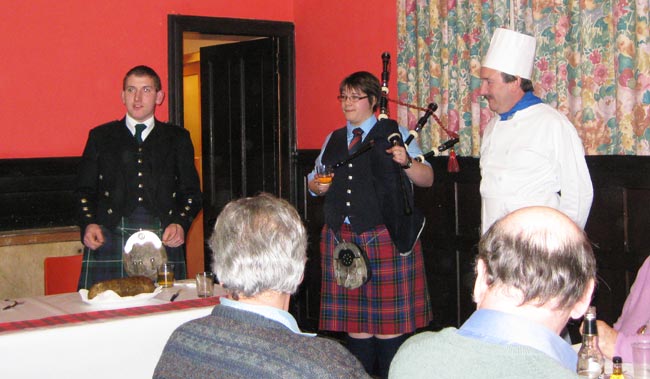 Piper and Chef enjoy a " refreshment " as Garry Raeburn addresses the Haggis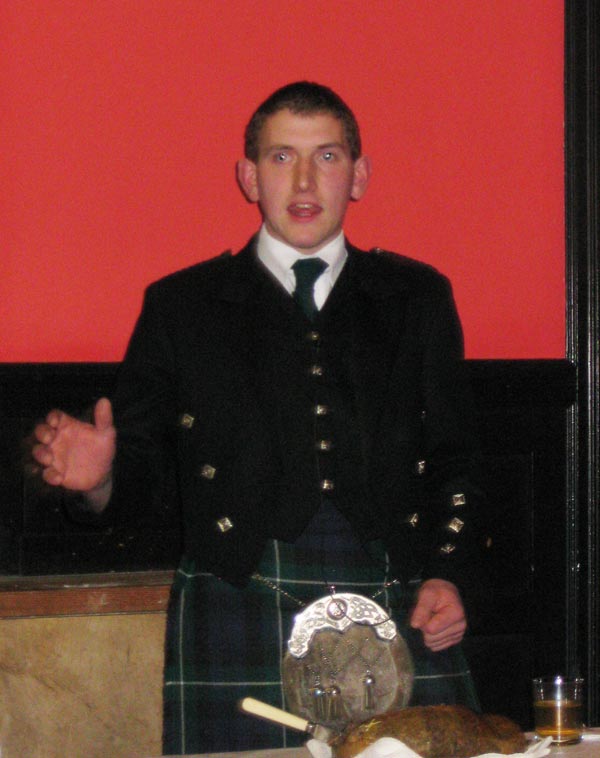 Garry Raeburn, Huntly addressing the Haggis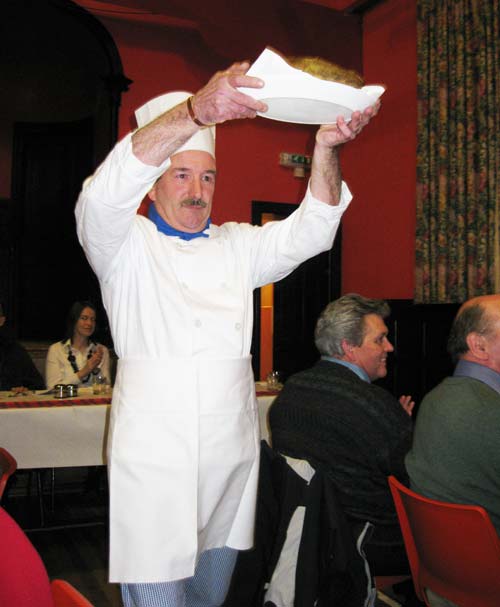 Wullie carries the Haggis away.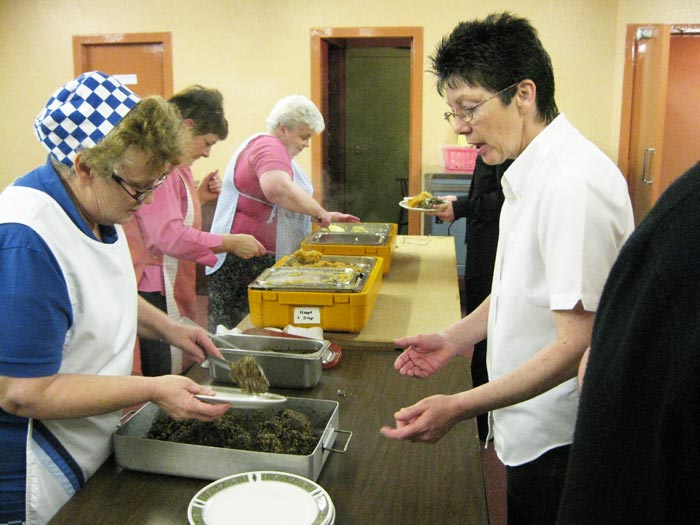 Holly Gill passes along the line of " hamely fare"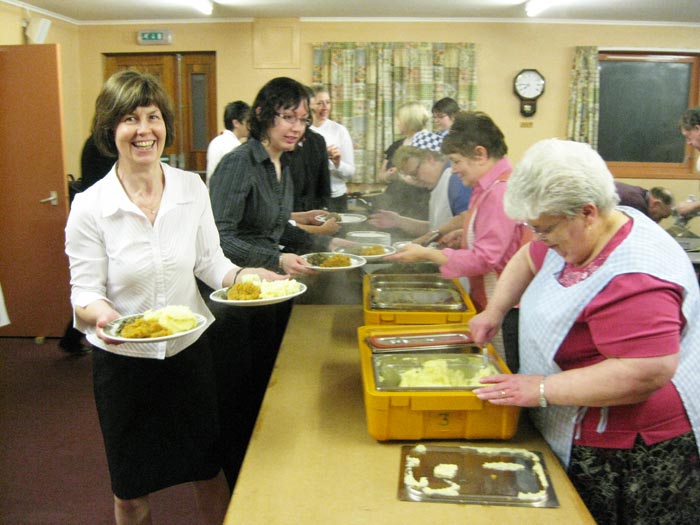 Elizabeth Henderson serves up tatties to Shona Grant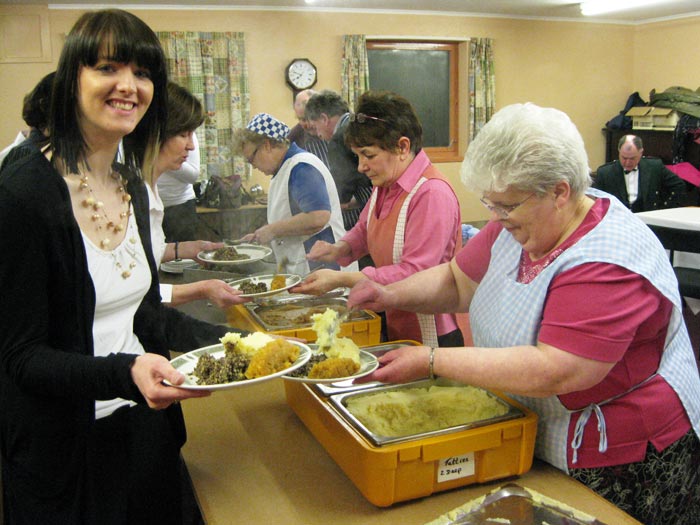 Steaming hot Haggis, Neeps and Tatties about to be served out by Louise Reid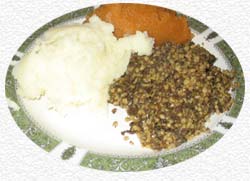 Haggis, Neeps and Tatties

" What though on hamely fare we dine,
Wear hodden grey, an' a that;
Gie fools their silks, and knaves their wine;
A man's a man for a' that "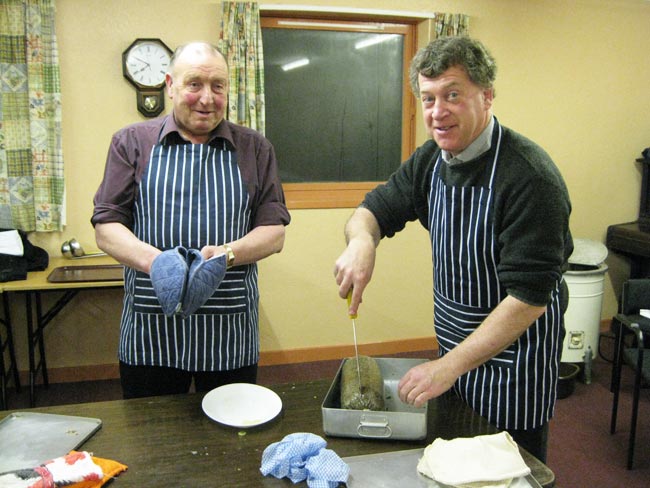 " It's gey het on the fingers ! "
Andy Henderson looks on as Ian Grant cuts open the last haggis.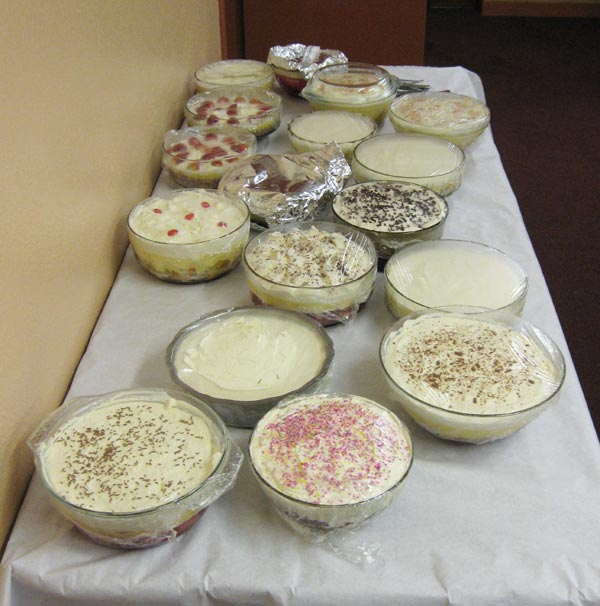 A selection of home made trifles were served up for dessert .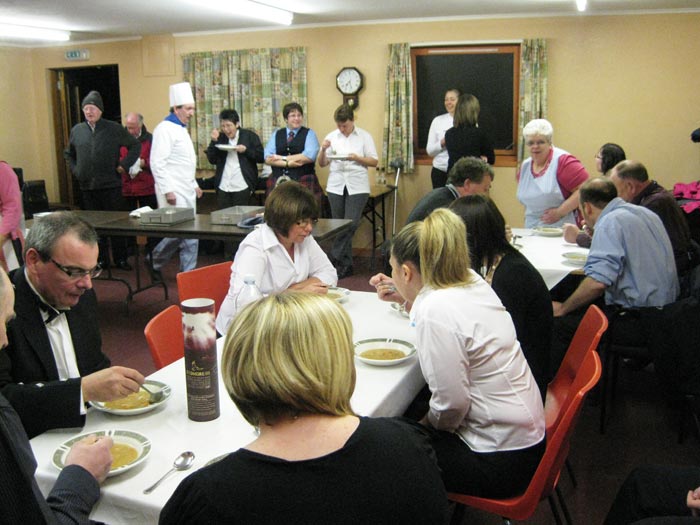 There are actually two sittings going on as the helpers are also given a meal.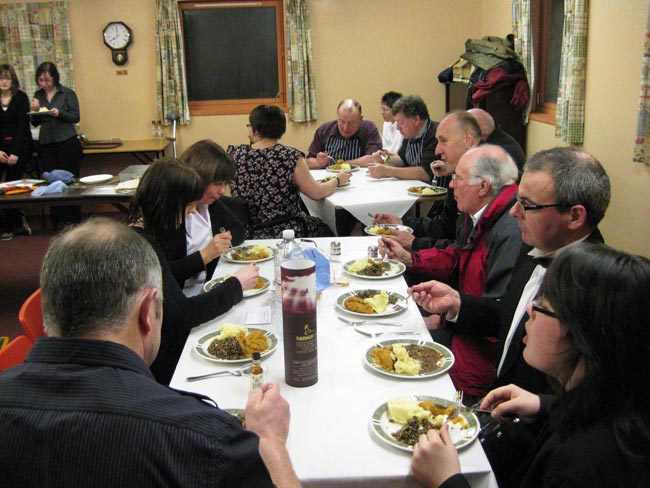 Behind the scenes workers enjoy the main course