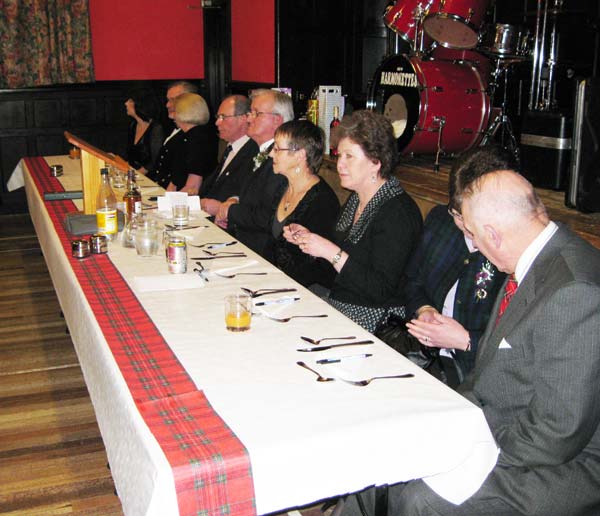 The Top Table
Chairman John Mack, centre, chaired the evening.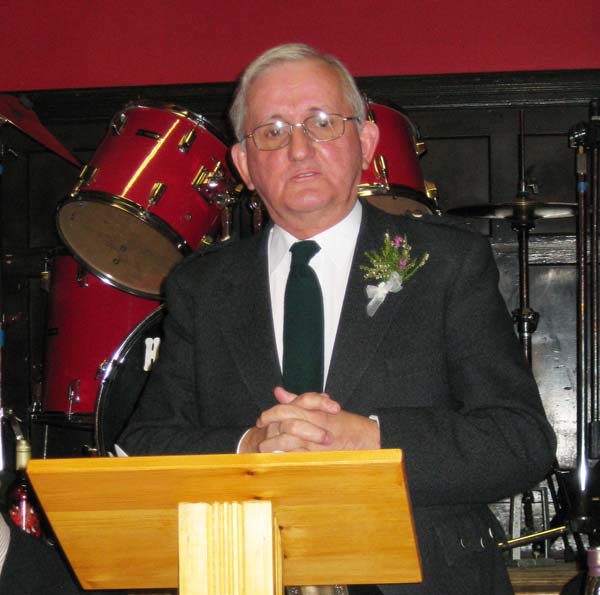 John Mack, Premnay recites the Serkirk Grace

| | |
| --- | --- |
| Piper, Cameron Dean | Chef, Wullie Reid |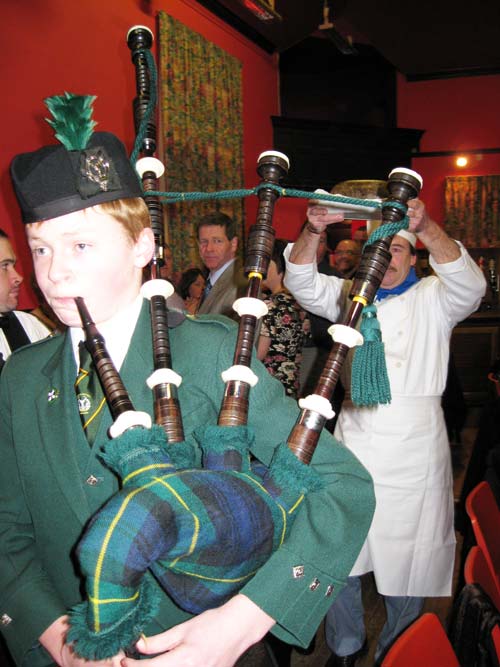 The Haggis, carried by Wullie Reid, is piped in by Cameron Dean, Huntly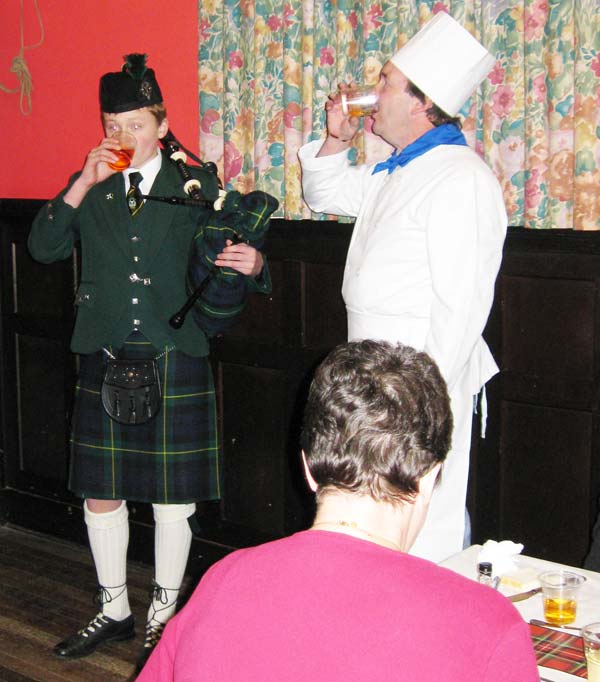 Piper and Chef enjoy a " refreshment "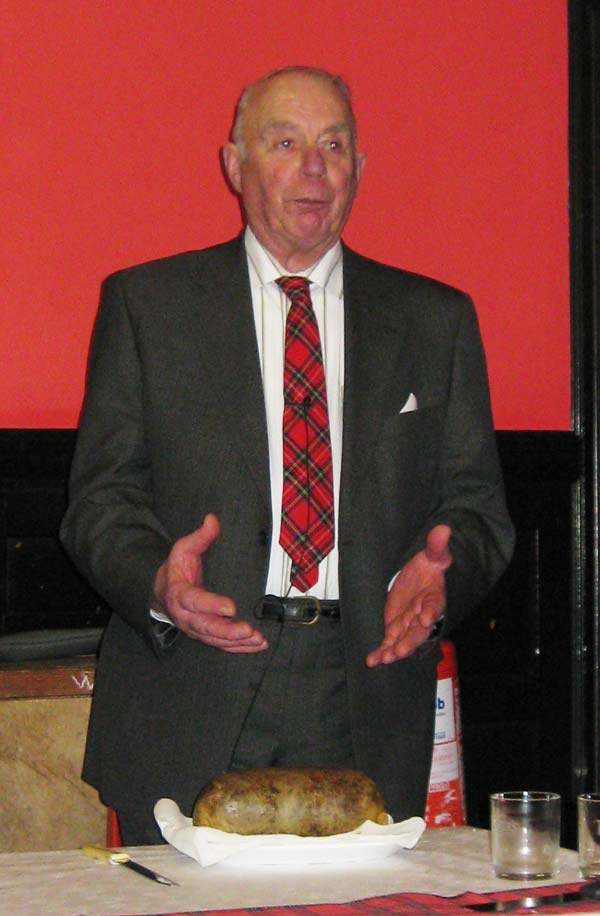 George Smith, Inverurie addressing the Haggis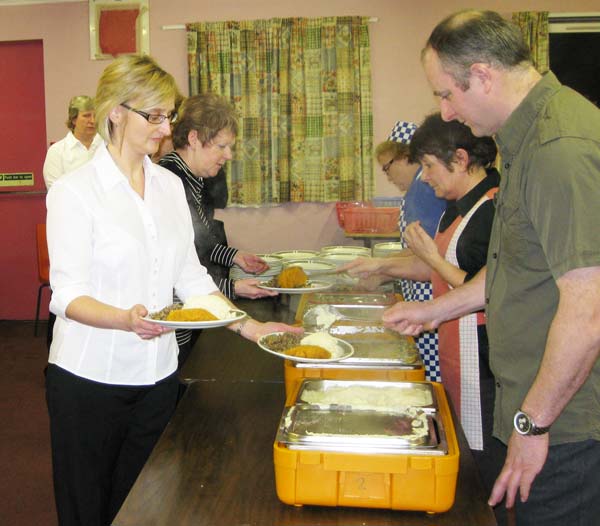 Judith Mitchell passes along the line of " hamely fare"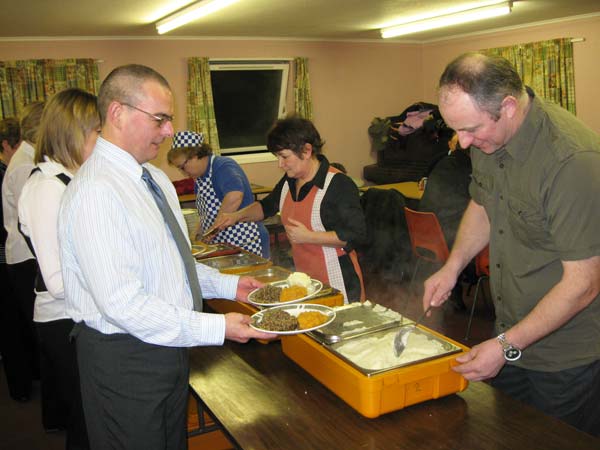 Steve Gordon adds tatties to plates to be served by Stewart Petrie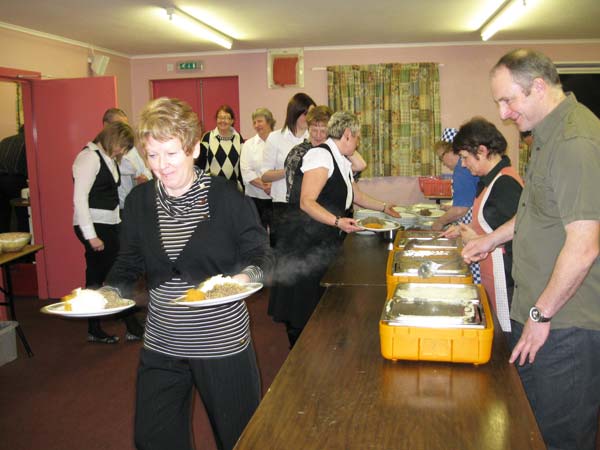 Steaming hot Haggis, Neeps and Tatties about to be served out by Phyllis Dawson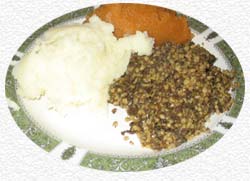 Haggis, Neeps and Tatties

" What though on hamely fare we dine,
Wear hodden grey, an' a that;
Gie fools their silks, and knaves their wine;
A man's a man for a' that "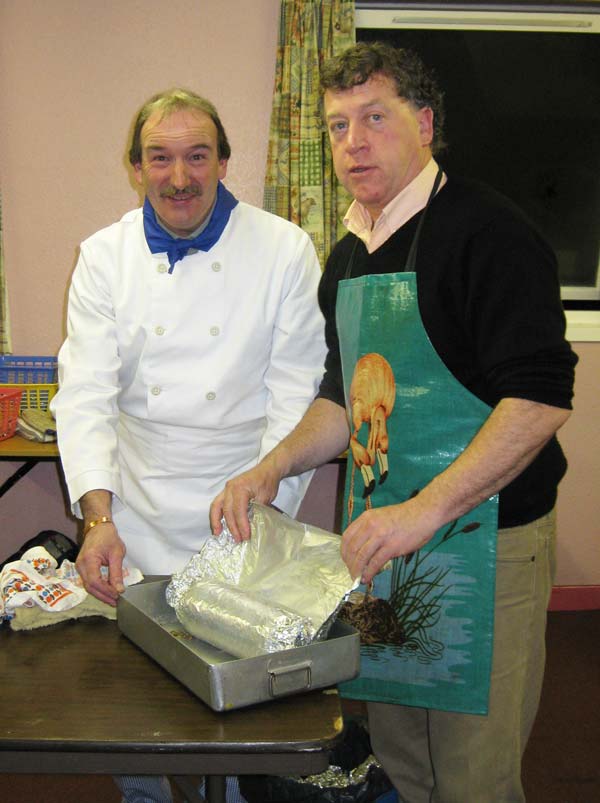 " It's gey het on the fingers ! "
Wullie Reid and Ian Grant get ready to cut open the final haggis.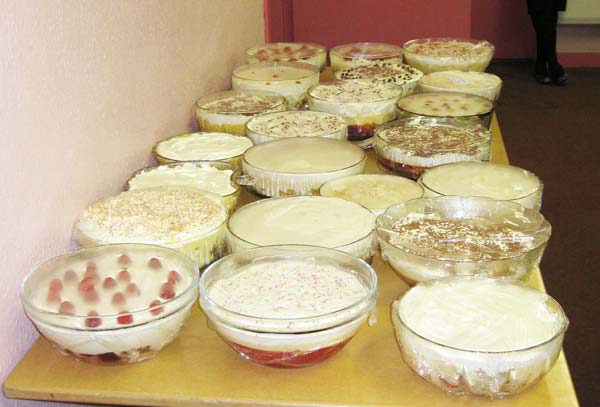 A selection of home made trifles were served up for dessert .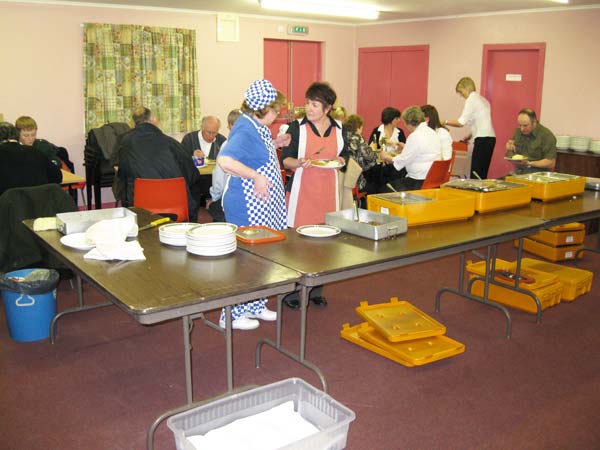 The catering staff and helpers enjoy their meal

More behind the scenes workers dining