Kennethmont Burns Suppper, 24 Jan 2004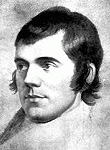 Robert Burns 1759 -1796
The Burns Supper is a joint effort by The Rannes Hall Committee and The Kennethmont Senior Citizens Committee. It is held in The Rannes Hall.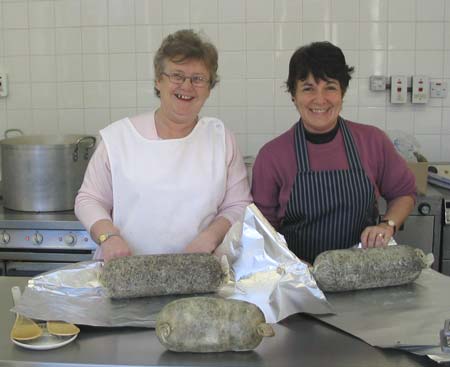 Cooks Brenda MacDonald and Wilma Grant with the haggis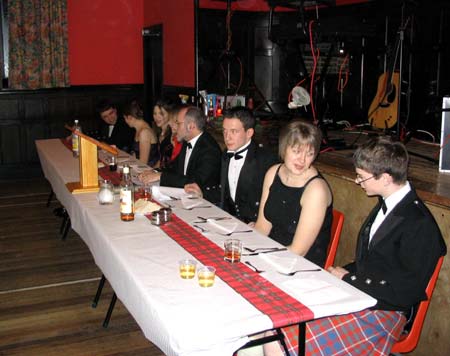 The Top Table
Chairman John McCallum, centre, chaired the evening.
| | |
| --- | --- |
| The Haggis, carried by Wullie Reid, is piped in by Kevin Duncan, Fisherford | Chef, Wullie Reid poses for the camera |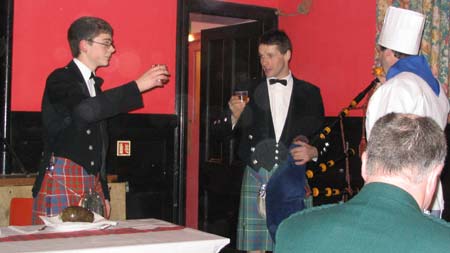 Peter Law has a dram with the Piper and Chef
| | |
| --- | --- |
| Peter Law, Forgue in full flow addressing the Haggis | Rev John McCallum was Chairman |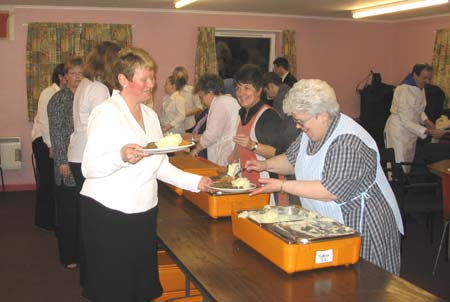 The Haggis, Neeps and Tatties being served. Waitress Fiona Grant is at the head of the queue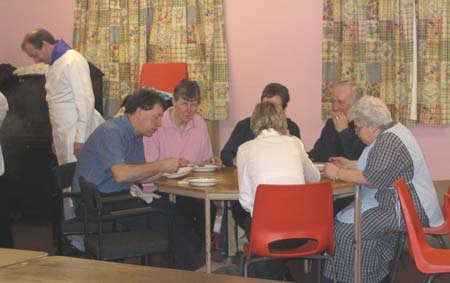 Some of the behind the scenes staff enjoy the broth..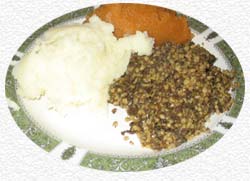 A plate of Haggis, Neeps and Tatties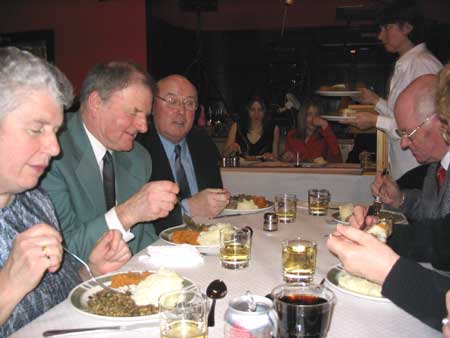 s
The meal is served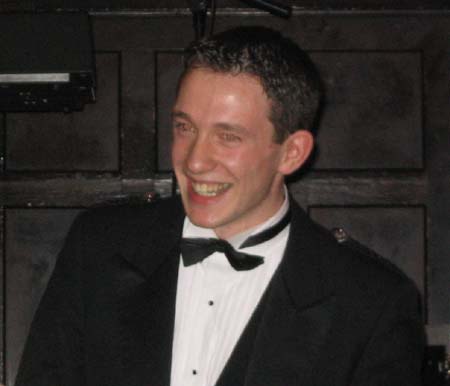 Gordon Simpson, Forgue proposed the toast to the Immortal Memory of Rabbie Burns.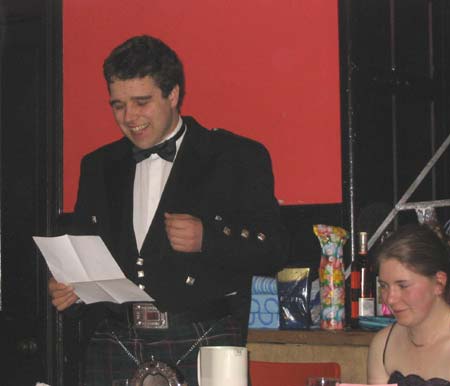 Martin Sheed, Cabrach proposed the toast to the Lasses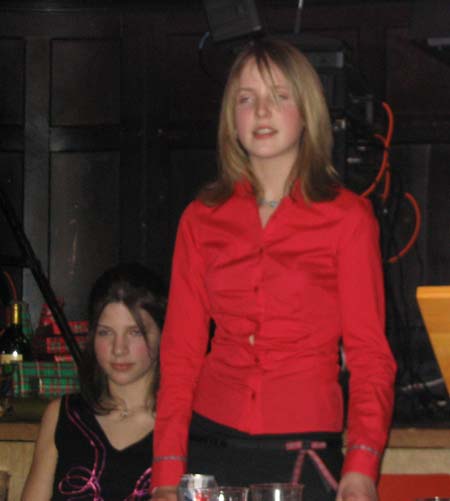 Faye Dawson, Kennethmont recited a Burns poem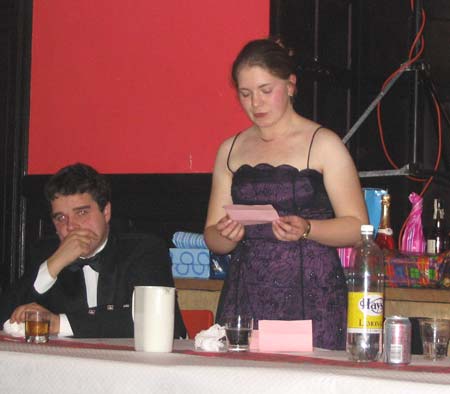 Martin's girlfriend Marieanne Barron replied in behalf of the Lasses.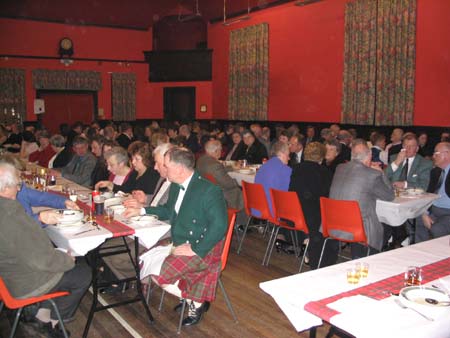 A company of 115 sat down to the meal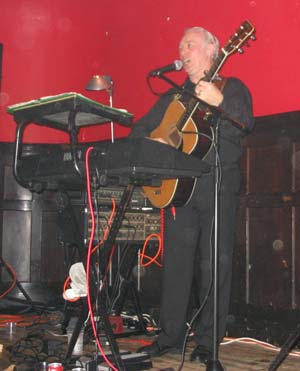 Music for the dance was provided by Ian Greig of Elgin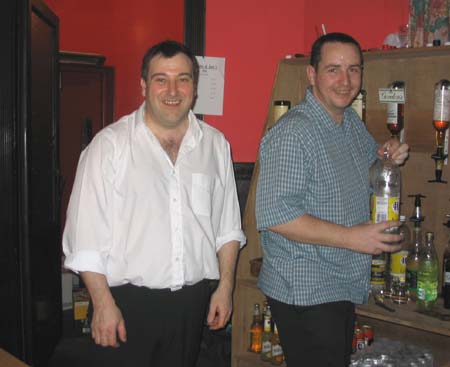 Barmen Gordon Grant and Ian Walker were kept busy during the evening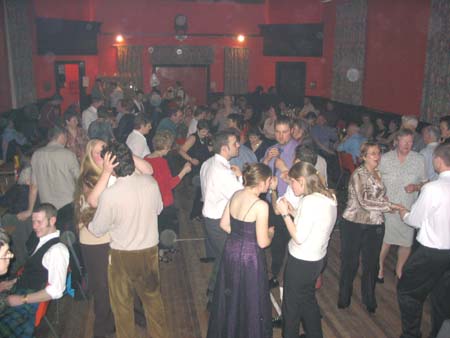 The Dance in progress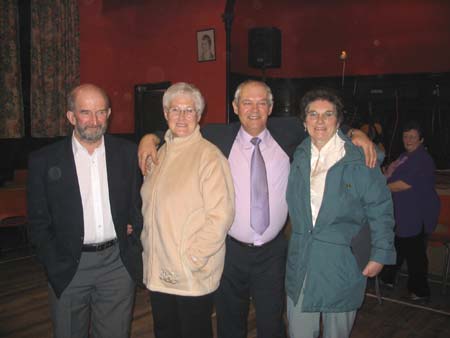 Ready for home after Auld Lang Syne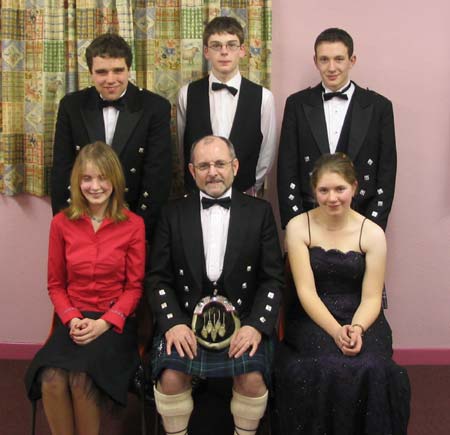 The Top Table party 2004
Martin Sheed, Peter Law, Gordon Simpson
Faye Dawson, John McCallum, Marieanne Barron