Kennethmont Burns Suppper, 18 Jan 2003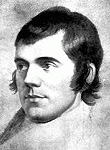 Robert Burns 1759 -1796
The Burns Supper is a joint effort by The Rannes Hall Committee and The Kennethmont Senior Citizens Committee. It is held in The Rannes Hall.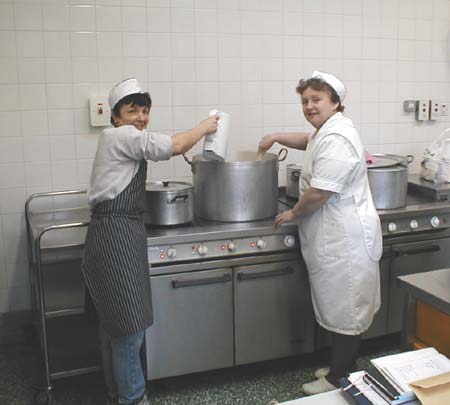 Cooks Wilma Grant and Brenda MacDonald taste the broth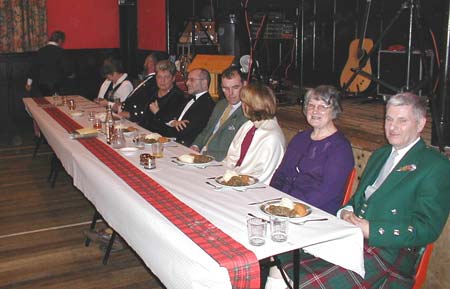 The Top Table
Chairman John McCallum, centre, chaired the evening.
| | |
| --- | --- |
| The Haggis, carried by Wullie Reid, is piped in by Kevin Duncan, Fisherford | The haggis is carried into the hall. |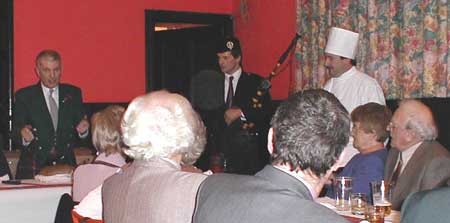 Jim Crawford, Ellon addressing the Haggis, Kevin Duncan and Wullie Reid look on.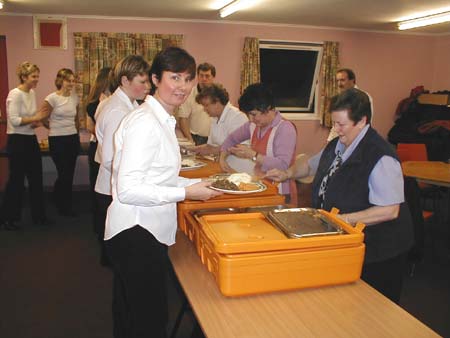 The Haggis, Neeps and Tatties being served. Waitress Alison Thomson is at the head of the queue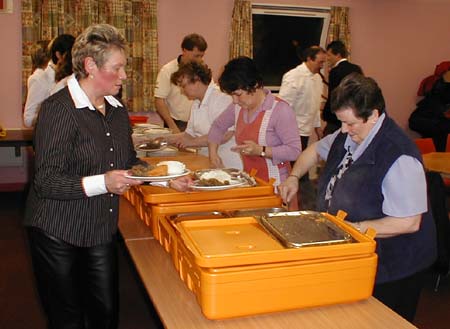 Behind the scenes activity. The cooks and Zena Greig serve the meal.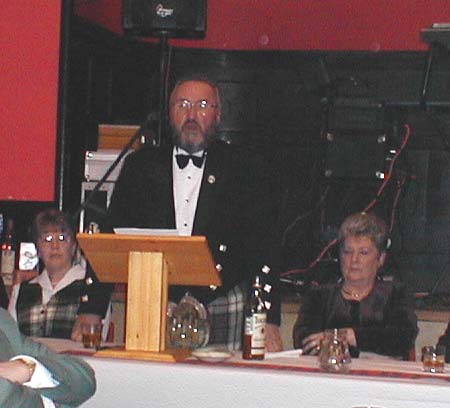 Dr Ian Gill, Neston, Wirral proposed the toast to the Immortal Memory of Rabbie Burns.
Ian has lived in England for over forty years but hails from a Macduff farm.
Steve Wright, Braes of Gartly proposed the toast to the Lasses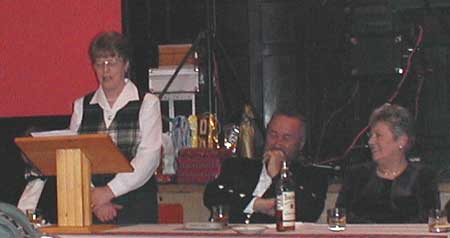 Phyllis Beverly, Rhynie replied in behalf of the Lasses.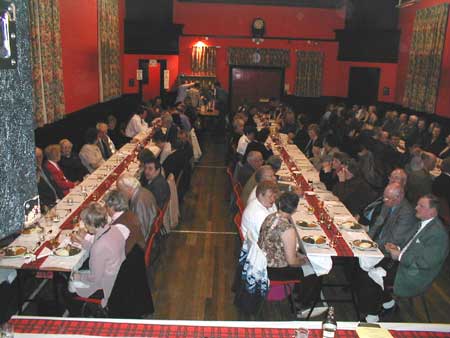 A company of 112 sat down to the meal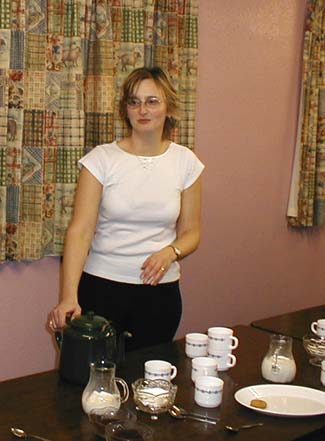 Head waitress Judith Mitchell at the tea table following the speeches.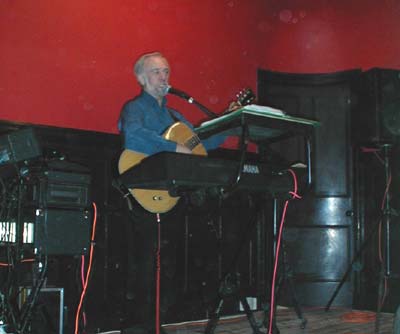 Music for the dance was provided by Ian Greig of Elgin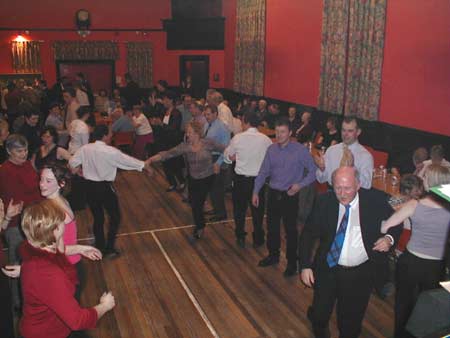 The dancing went to the ' wee sma oors'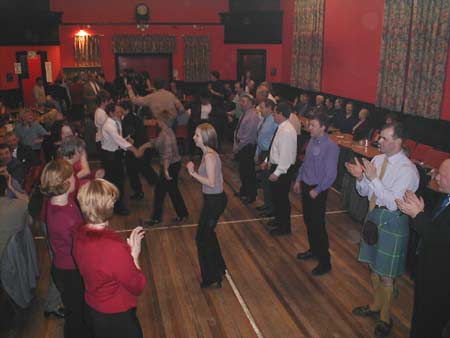 Strip the Willow in progress.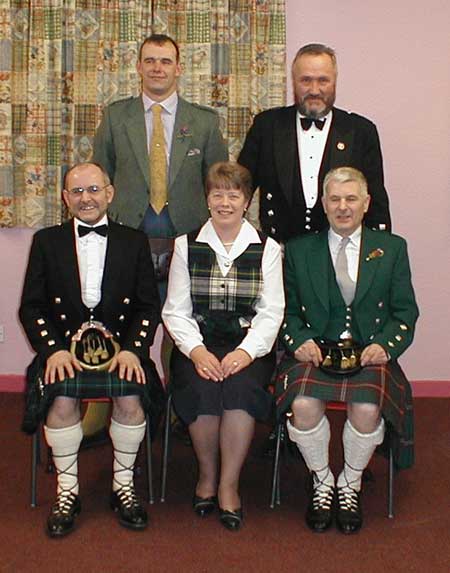 The Speakers
Steve Wright, Ian Gill
John McCallum, Phyllis Beverly, Jim Crawford