Kennethmont Bridge Club


15 Nov 1933 - 15 Nov 2008

The club celebrated it's 75th Anniversary when members met for their annual Christmas meal at
The Golden Pheasant on Thursday 18th December.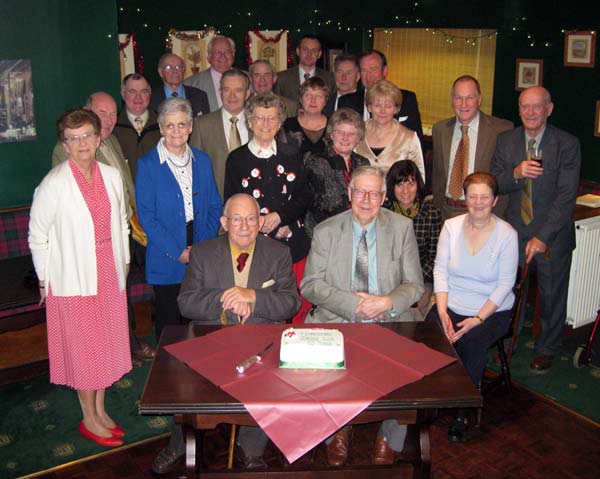 Click on the all images for full size view.
Kennethmont Bridge Club was formed by 12 local Auction Bridge enthusiasts who met at The Rannes Hall on 15th November 1933.
The first mEeting of the new Club took place the following week, Thursday 23rd November. By this time a further eight members had joined bringing the membership to 20. The cost of membership was 3s 6d.
( Using the Retail Price Index 3s 6d. in 1933 equates to £64.20 today )
The original Committee comprised:
Captain.....Mr Alex. J Gardiner
Secretary.....Mr Wm. Henderson
Treasurer.....Mr Wm. Mitchell
Commitee.....Mr Jas. H Grant and Mr Jas. S Scatterty

The Minute of the first meeting of Kennethmont Bridge Club.
75 years later the Kennethmont Bridge Club has a membership of 16 dedicated Bridge players. The Club has had considerable success at Bridge Tournaments over the years.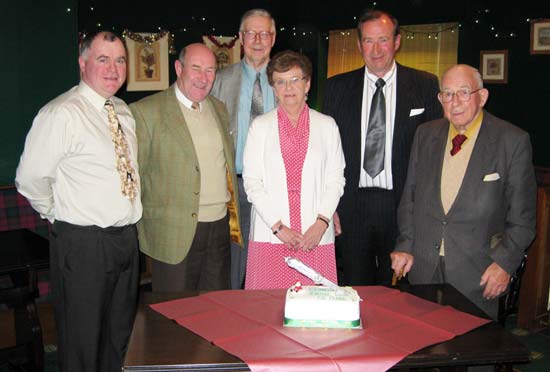 David Grant, Theo. Grant, Lessel Reid, Irene Bain, Colin Melvin, Jas. F Grant
The current Office Bearers are:

President.....Lessel G Reid
Secretary.....Jas. F Grant
Committee..... Theo. W Grant, Colin Melvin, David Grant and Irene Bain.

Membership costs £5.00
( Using the Retail Price Index £5.00 in 2008 equates to 1s 12d in 1933)
It is interesting to note that the Secretary, Jas. F Grant, Earlsfield has held that position since 1963, an unbroken period of 45 years. His father was one of the founding members.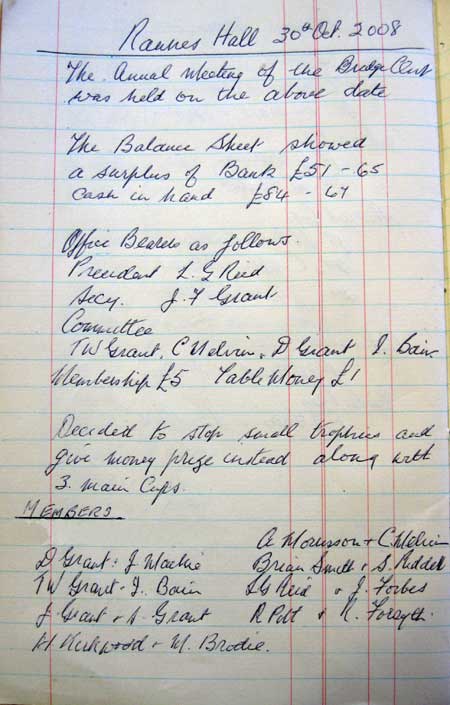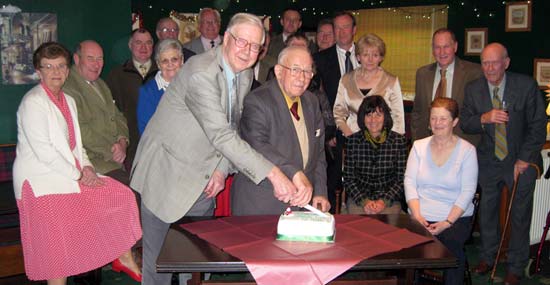 The President and Secretary cut the 75th birthday cake.