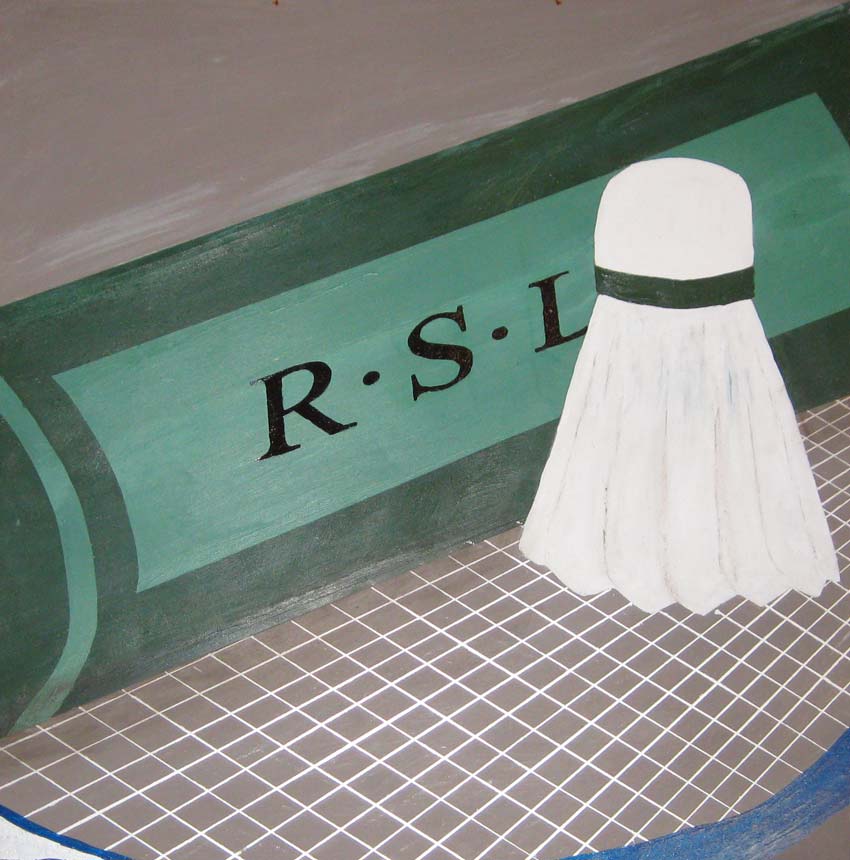 A reunion of 107 current and former members of Kennethont Badminton Club was held in The Rannes Hall on Saturday 10th October.
A splendid buffet meal was was served and dancing followed to music provided by the Sandy Milne Band.
As can be imagined, much of the evening was taken up in catching up on old times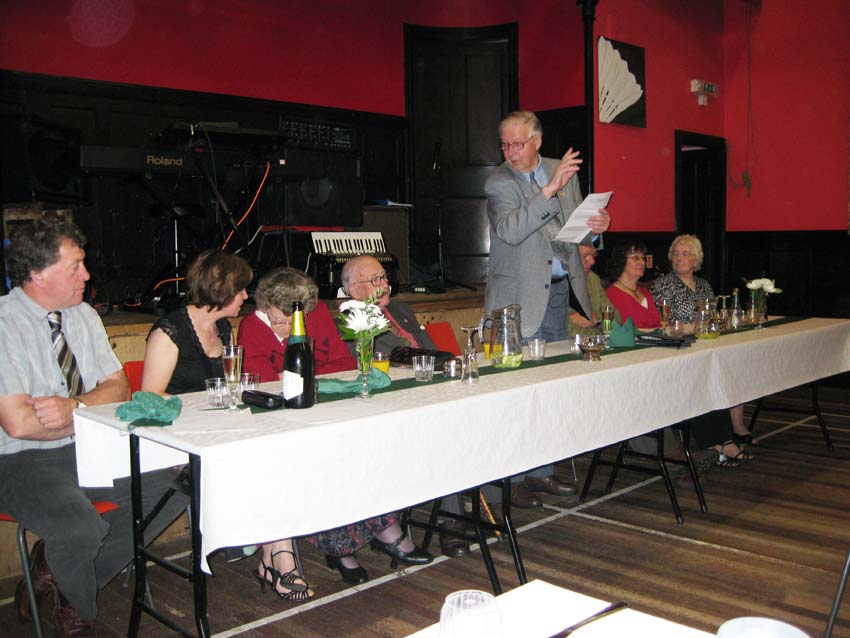 Lessel Reid relating some interesting history of the Club down the years.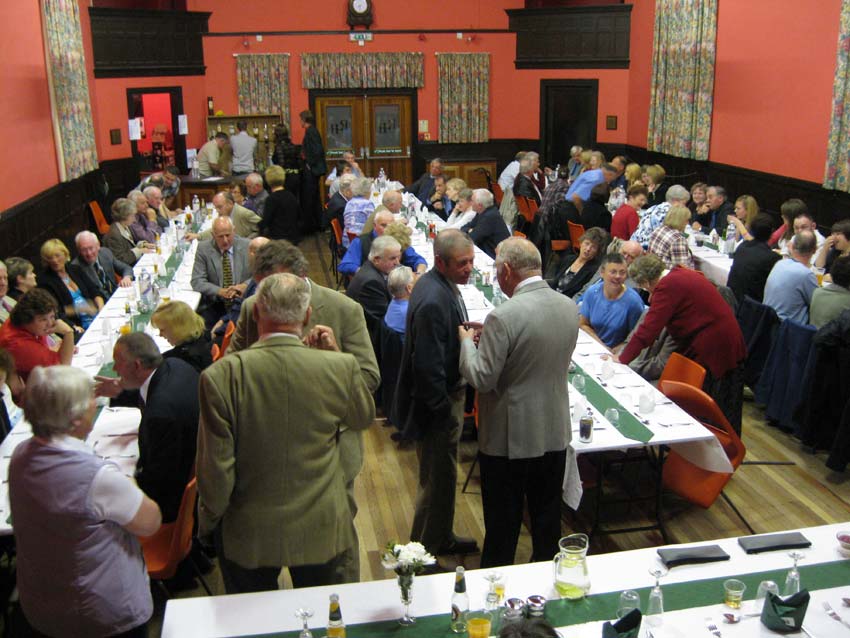 A meeting of many old friends.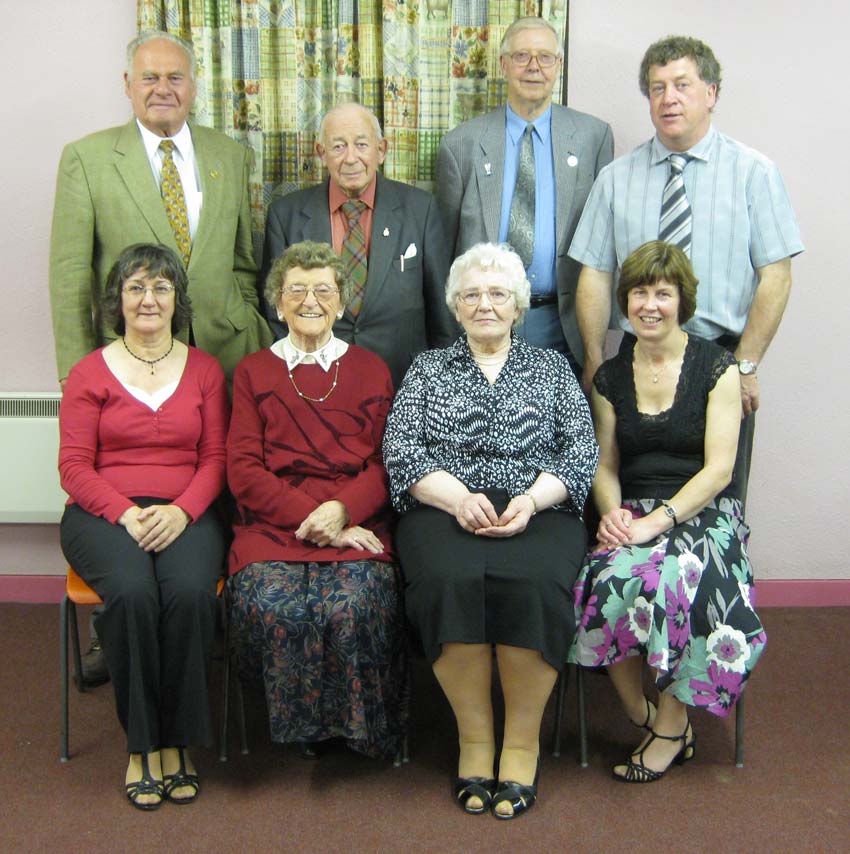 Ron Clark, Jas F Grant, Lessel Reid, Ian Grant
Diane Robertson, Cis Grant, Olive Reid, Shona Grant
Click on thumbnail below for full view image.