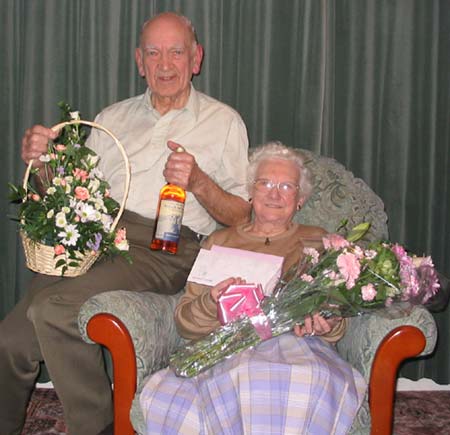 Jim and Madge Andrew
10th February 1944 - 10th February 2004
Jim and Madge Andrew today celebrate 60 years of marriage. Jim was born and brought up at Kennethmont and worked for many years as a mechanic at The Garage, Kirkhill. Jim and Marjorie Sinclair married on 10th February 1944 at The Richmond Arms Hotel in the bride's home village of Rhynie.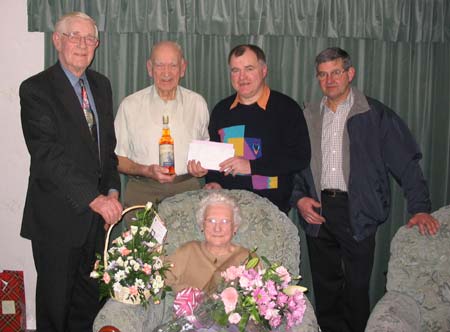 The happpy couple receive gifts from Aberdeenshire Councilor Gerald Lumsden and David Grant and George Beverly of Tap O' Noth Community Council
During the day they have received a great number of visitors including The Lord Lieutenant of Aberdeenshire, Angus Farquharson and representatives from Tap O' Noth Community Council and Aberdeenshire Council. A congratulatory greeting from Her Majesty, The Queen takes pride of place amongst the numerous cards the couple have received from well wishers.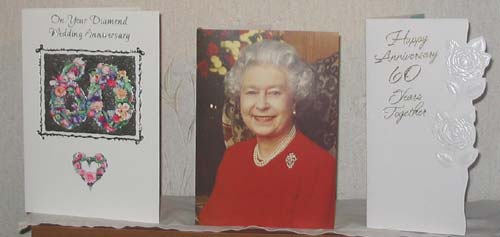 Some of the many cards received today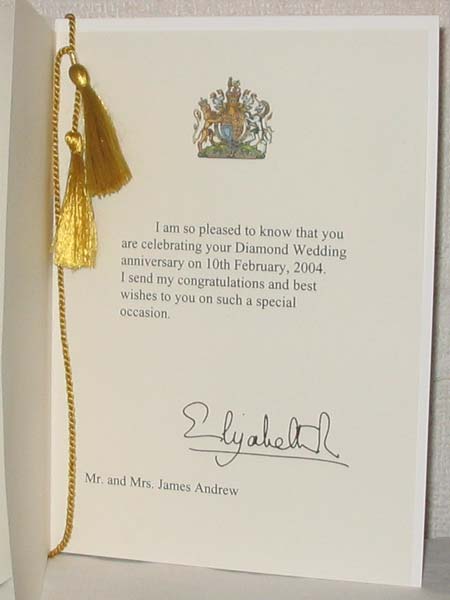 A special greeting from HM The Queen