Madras Memorial, Chennai, India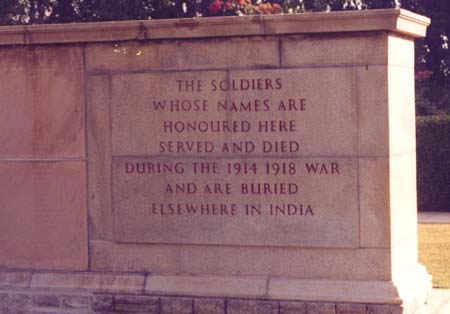 Adam Souter's name is recorded on the Madras Memorial 1914-1918 located in the Madras War Cemetery.
It records the name of 1,000 who served in garrisons and died in India during the 1914-1918 War and who lie buried in civil and cantonment cemeteries in the former States of the Andaman Islands, Assam, Bengal, Bihar, Hyderabad, Madras, Mysore, Orissa and Uttar Pradesh, which have since been found impossible to maintain adequately.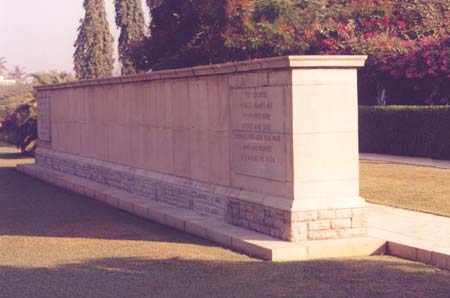 Madras Memorial 1914-1918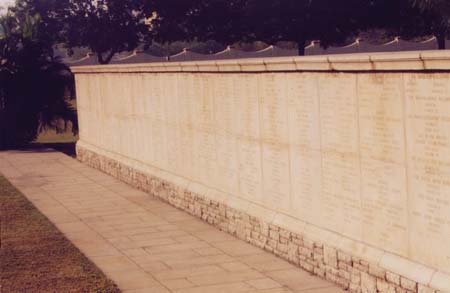 Madras Memorial 1914-1918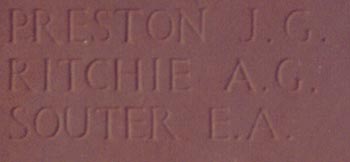 The name of Pte Edward Adam Souter, Black Watch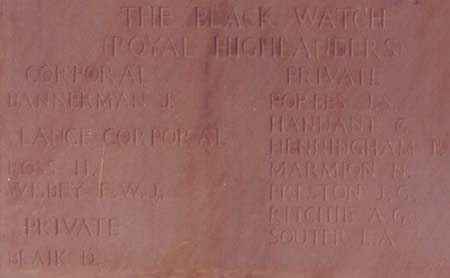 The names of eleven men of The Black Watch who died in India during The Great War and whose
graves can no longer be properly maintained. These include Corporal John Bannerman and Privates Alexander Ritchie and David Blaik who died with Adam in the rail accident on 13th August 1917.
Corporal
John Bannerman, Forfar
L Corporal
H Ross
FWJ Wisbey,
Private
David Blaik, Edinburgh
JS Forbes
G Hannant
B Henningham
N Marmion
JG Preston
Alexander G Ritchie, Old Pitsligo
Edward Adam Souter, Kennethmont
The author is extremely grateful to Naresh Kalra of CWGC, New Delhi for his
kind assistance in obtaining the images of the Madras Memorial. (April 2004)